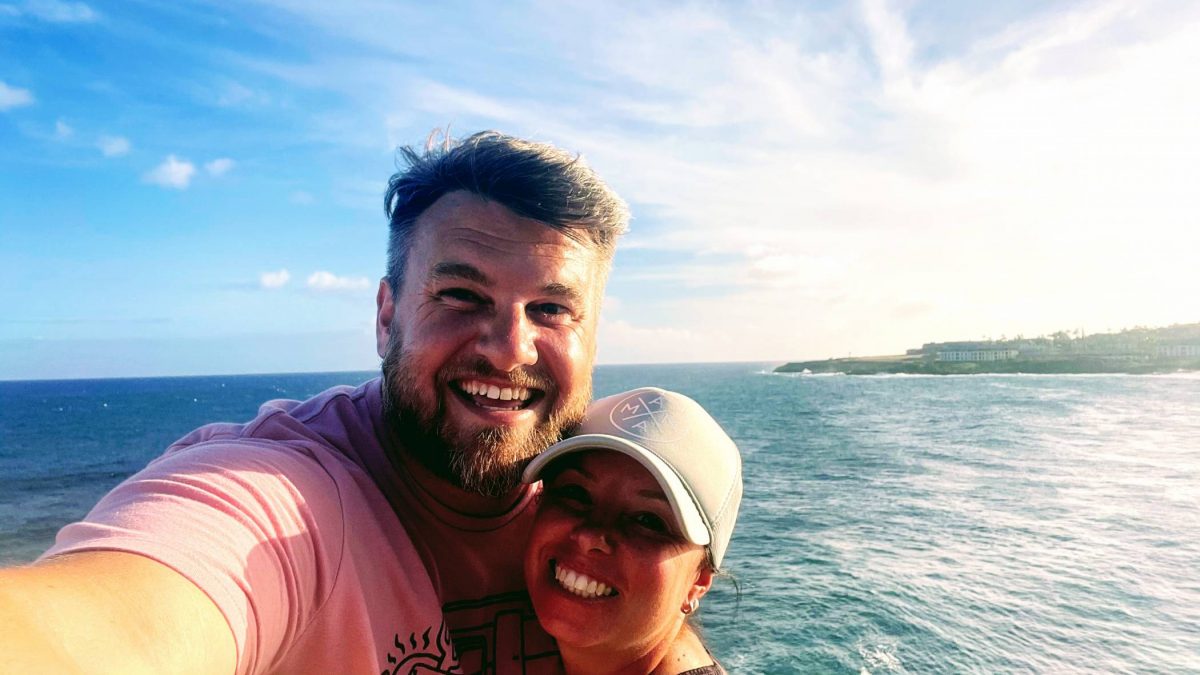 We are so thankful for our dedicated staff members at Fellowship Missions. One of the ways we show our appreciation is to occasionally feature them here on our blog. Today we're shining the spotlight on David Wildman, the Discipleship and Men's Manager at Fellowship Missions.
David has been on staff with us for 6 months when he and his family moved back to Warsaw from Simpsonville, South Carolina.
We hope you enjoy our interview with David!
What does a typical day look like for you as an employee of Fellowship Missions?
That's a good question! Every day is a little different and new. I quickly learned that "new days every day" were opportunities to meet the needs of our community in the moment.
What drew you to Fellowship Missions as a place where you wanted to work?
To be honest, God drew me here. As of Fall 2020, Fellowship Missions wasn't even on my radar until one day a volunteer called me and said, "we need you back in Warsaw".
My family loved where we were living in Simpsonville, SC and we still do. But my wife and I live on mission and if God comes calling we go. 
What's the best part of your job?
The staff members I work with. I was really nervous about starting at a new place and the dynamics of fitting in with a new team. Eric described the team as family and he was spot on!
It's been amazing to be a part of this family. Every day we come together to serve the residents here at the emergency shelter. It doesn't matter what's happening, we all dive in!
What do you think you've gained from working for Fellowship Missions?
A new perspective on community. I was nervous to start working at a homeless shelter. Then, one day, I was listening to God and He reminded me that our circumstances don't define how He views us.
We are all His children. We all receive the same love, same help, and have the same hope. We are all on different journeys but God will use a community to rally around each other for His glory.
What has been your proudest moment while working for Fellowship Missions?
I love the unprompted conversations I have with residents. These opportunities often lead me to share the gospel with them. Some have never heard anyone tell them that God loves them.
I love when God works it out for us to come together so they can hear His affirming words.
How do you enjoy spending your time when you aren't working?
At home with my wife and daughter. I also like riding my bike to and from work. Riding helps me process the events of the day so I can come home refreshed and ready to jump into helping around the house and spending time with my family.
If you could learn to do anything, what would it be?
I'd love to learn how to be better at woodworking. I dangerously attempt to do woodworking, but I'd love to have a dedicated garage set up to build and create things.
If you could have dinner with any fictional character, who would it be and why?
Marty McFly from Back to The Future. I would want to ride in the Delorean and travel back in time to key historical times.
Where is your favorite place to be?
On the beach in Hawaii.