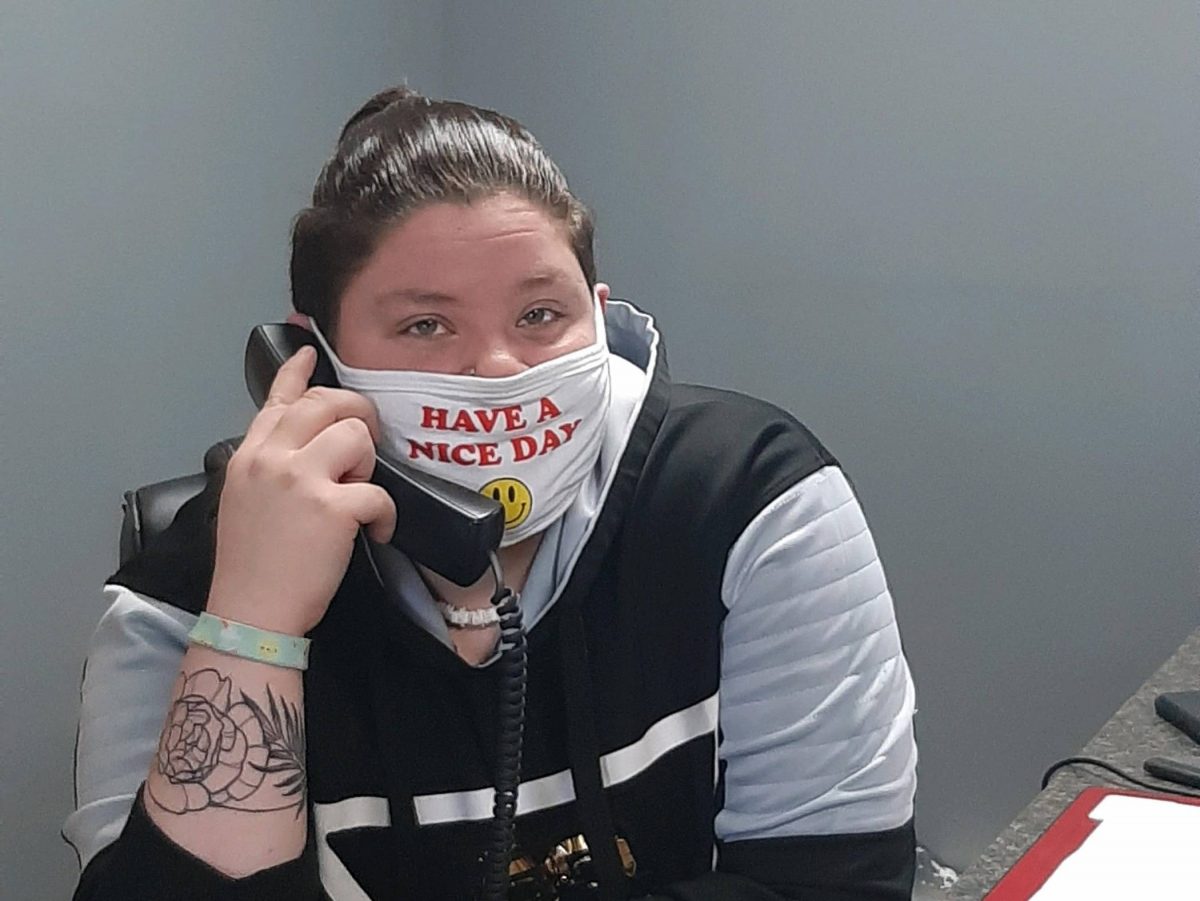 We are so thankful for our dedicated staff members at Fellowship Missions. One of the ways we show our appreciation is to occasionally feature them here on our blog.
Today we're shining the spotlight on Mikayla Franklin, the Receptionist at Fellowship Missions. Mikayla has been working for Fellowship Missions since September, 2019 when she came on board as an intern.
We hope you enjoy our interview with Mikayla!
What does a typical day look like for you as an employee of Fellowship Missions?
Every day is a new day! I mostly answer phone calls and check in the residents who stay here. It might sound boring, but it really isn't. There is never a dull moment for me when I'm working at Fellowship Missions.
What made you want to work for Fellowship Missions?
I started interning at Fellowship Missions in September of 2019. I was enrolled into the dual credit Criminal Justice class at Warsaw Community High School in the Career Center where I had to find an internship.
Being only 16 at the time, it was quite difficult to find an internship. My teacher at the time suggested Fellowship Missions. I was very hesitant at first as I wasn't sure that it would be the right fit for the career path I wanted to pursue. Now I thank her every chance I get for pointing me in this direction!
What is your favorite thing about your job?
I wouldn't consider this a job because I enjoy it too much! Fellowship Missions has become my livelihood. I love getting to interact one-on-one with the residents who are being checked in. I have the ability to make them laugh, which makes this the best job in the entire world!
I live for the moments where I can joke with the residents and make them realize that there are better things in life to look for rather than being stuck in whatever problems they face. Just knowing that in some way, I am changing something about their day for the better.
What do you think you've gained from working for Fellowship Missions?
I feel like I've gained people skills. I am very much an introvert and Fellowship Missions has helped me break a shell or two. I have learned compassion – more than ever before. Each and every person who walks through that door has a story to tell, each story resulting in them walking inside Fellowship Missions.
I get the amazing opportunity to show these individuals that no matter how they ended up here, someone cares.
What has been your proudest moment while working for Fellowship Missions?
After a few months of not being at Fellowship Missions due to the COVID-19 pandemic, I received a phone call from Eric Lane. I figured he was just calling to tell me that they still are not allowing volunteers back in. While he did say that they still are not allowing volunteers, he offered me a position as a receptionist. I think I tried to remain cool about accepting the job, but right after we ended the call, I was jumping up and down!
This was something I had been praying about: whether or not to come back as a volunteer when they finally we able to allow volunteers to come back after the COVID-19 outbreak or to move on.
The first day that I had went to Camp Alexander Mack was my proudest moment. Seeing all of the residents' faces when they saw that I was back was amazing. They kept telling me how excited they were that I had come back. It may not seem like much, but just knowing that I was welcomed back with open arms, knowing that I am loved by such incredible souls – that's what makes me want to continue working here at Fellowship Missions.
How do you enjoy spending your time when you aren't working?
When I am not working, I enjoy spending time at home. I'm still in my teenager phase, so I do enjoy getting extra hours of sleep on my days off!
I tend to spend the rest of my day either watching shows on Disney+, hanging out with my hedgehog, Oakley Mae, or fiddling around on my viola.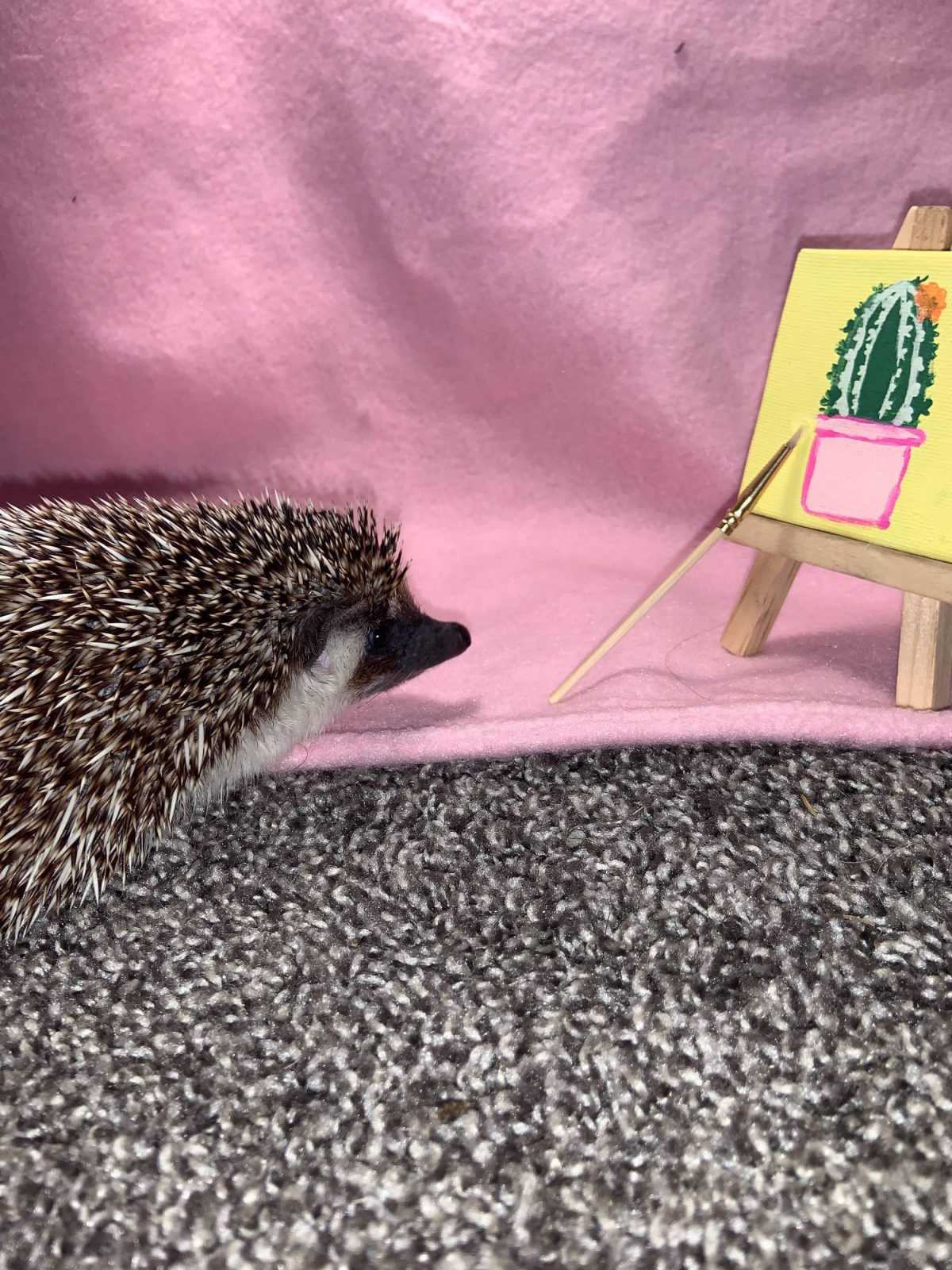 If you could learn to do anything, what would it be?
I am split between learning every language (spoken, written, and sign) or learning every instrument! I love the idea of getting to connect with people around me. Some people prefer to speak themselves while others prefer to let music do the talking for them. Either way, I'd be benefiting not only myself but others I interact with
If you could have dinner with any fictional character, who would it be and why?
I will probably get laughed at for this, but I would LOVE to eat dinner with Christopher Robin! I would ask him about all of his adventures. How he found Winnie the Pooh, T-I-double-guh-er, and the rest of the gang. Plus, have you seen his lunches with his friends? Food galore! 
Food is one of my favorite things to do.

Winnie the Pooh
Where is your favorite place to be?
My favorite place to be is a fishing spot down in Dunedin, Florida. Watching the waves crash against the bridge just gives a sense of knowing that everything is just how it should be.