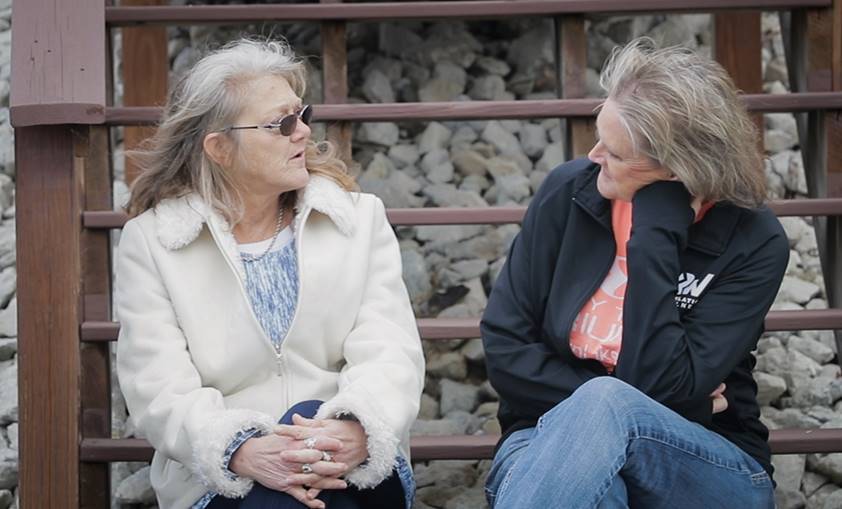 One of our volunteers, Ronna Fruth, took a few moments to share about her experience as a volunteer with us. We're so excited that as of June 2021, we can have volunteers physically serve at Fellowship Missions. Our residents and program participants need discipleship and mentors now more than ever!
If you think you'd like to get involved as a mentor or discipler, give us a call at 574-268-9555 or email us at info@fellowshipmissions.net.
Meet Ronna Fruth
Ronna has been volunteering at Fellowship Missions for over 2 years. She started when her company volunteered for Meal Makers once a month, met some of the shelter residents and wanted to become more involved.
"Without a doubt the shelter residents at Fellowship Missions are some of the most beautiful people I have ever met. It's impossible for me to explain how much joy they give me."
She began volunteering to help at the reception desk and it became the highlight of her week as she got to know more shelter residents and Fellowship Missions staff members.
Ronna then became involved with a ministry called Revelation Wellness, learning how to weave faith and fitness together in a holistic workout. She completed their intensive training program with the "God-sized" dream of teaching fitness classes to shelter residents one day.
She realized her dream and was able to meet her future mentee, Kathy, through that class.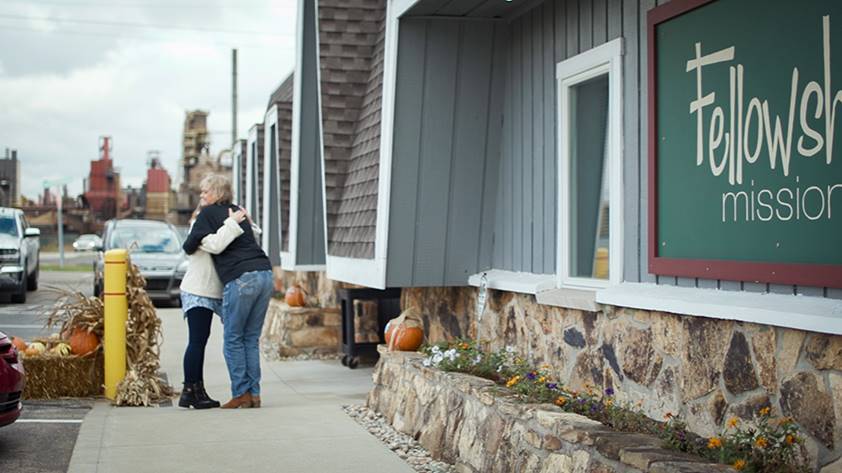 "Kathy would show up every week not knowing that I was going through a crisis at home. She would speak life back into me and was full of joy every time I saw her. God placed Kathy in my life at the right time and I was able to see Him heal her as He was also healing me."
When asked what she would say to someone considering becoming a volunteer, Ronna says:
"You will leave a changed and better person. I thought I was helping the residents when I volunteered; but the truth is they help me. Every single time I volunteer, they help me. I would have missed out on a blessing God wanted me to have had I not volunteered. Please don't miss out!"
Ready To Volunteer?
Whether you're ready to jump right in or just want more information about volunteering with us, we can't wait to meet you! Visit our Volunteer page to get started or give us a call so we can get you the information you need.