We're thrilled to announce the launch of Its All Good Food Truck & Catering! The new food truck venture will be used to not only empower our residents by providing unique job opportunities but will allow Fellowship Missions to uniquely serve the Kosciusko County community and raise awareness in new ways.
"The Fellowship Missions staff, residents, and volunteers have all contributed from the ground up to making the Food Truck what it is today. It's about the people. Food is one of the few things that bring people together. Empowering and improving people's lives through culinary creativity is my ministry."

Mechelle Trent, Fellowship Missions Food Service Director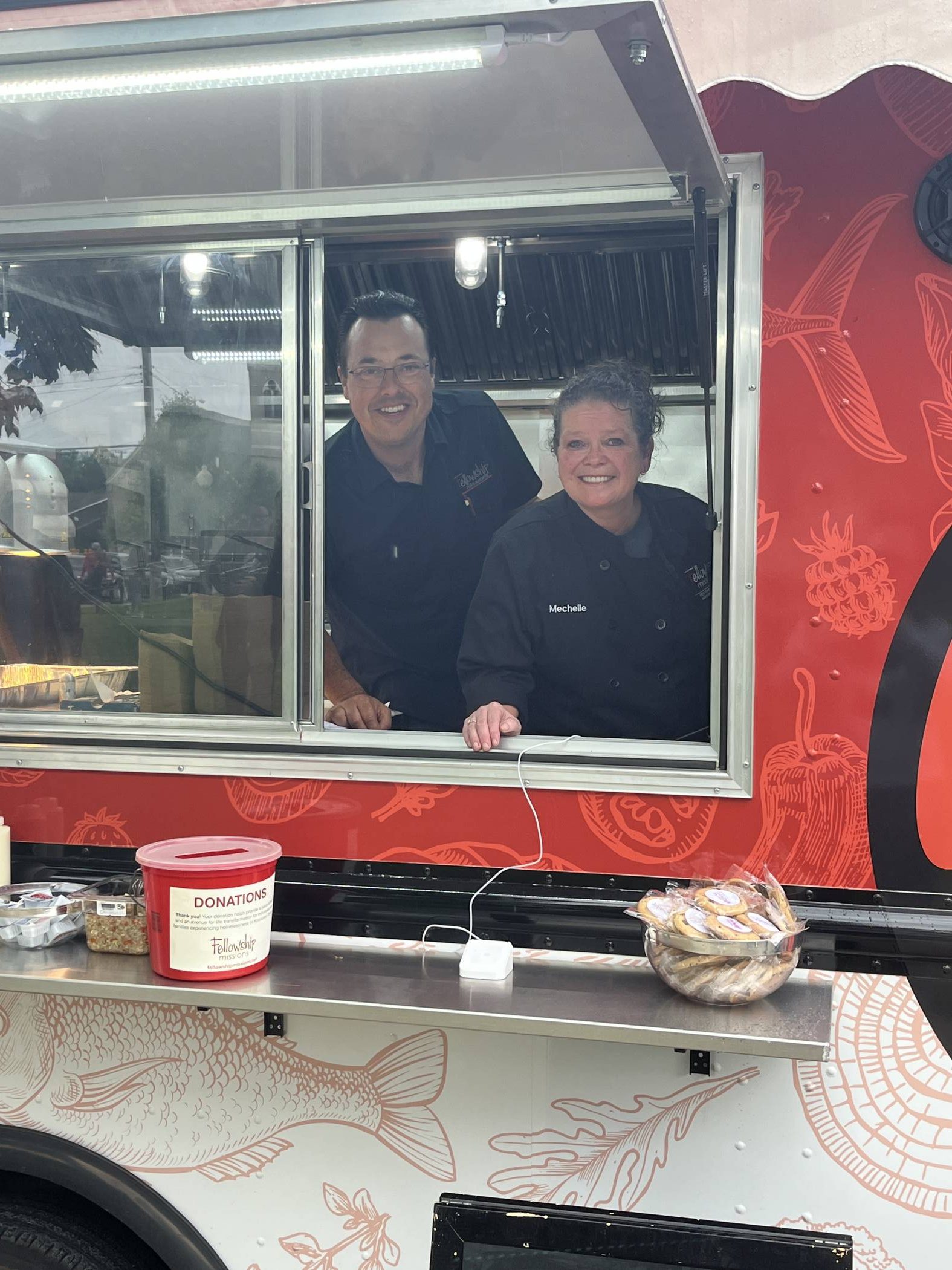 The food truck's slogan is Where A Passion For People And Food Come Together, and this really identifies Fellowship Missions' vision for serving both their shelter residents and our community.
The food truck's menu will regularly change, serving rotating specials. Core items on the menu will be artisan gourmet sandwich melts and "gathering bowl" consisting of ancient grains, fresh seasonal vegetables, protein, herbed oils, and other flavorful sauces.
Look for the Its All Good Food Truck at Food Truck Fridays in downtown Warsaw and at local community events. For more information, visit the food truck page on the website at https://fellowshipmissions.net/its-all-good-food-truck-catering/ or call 574-268-9555.