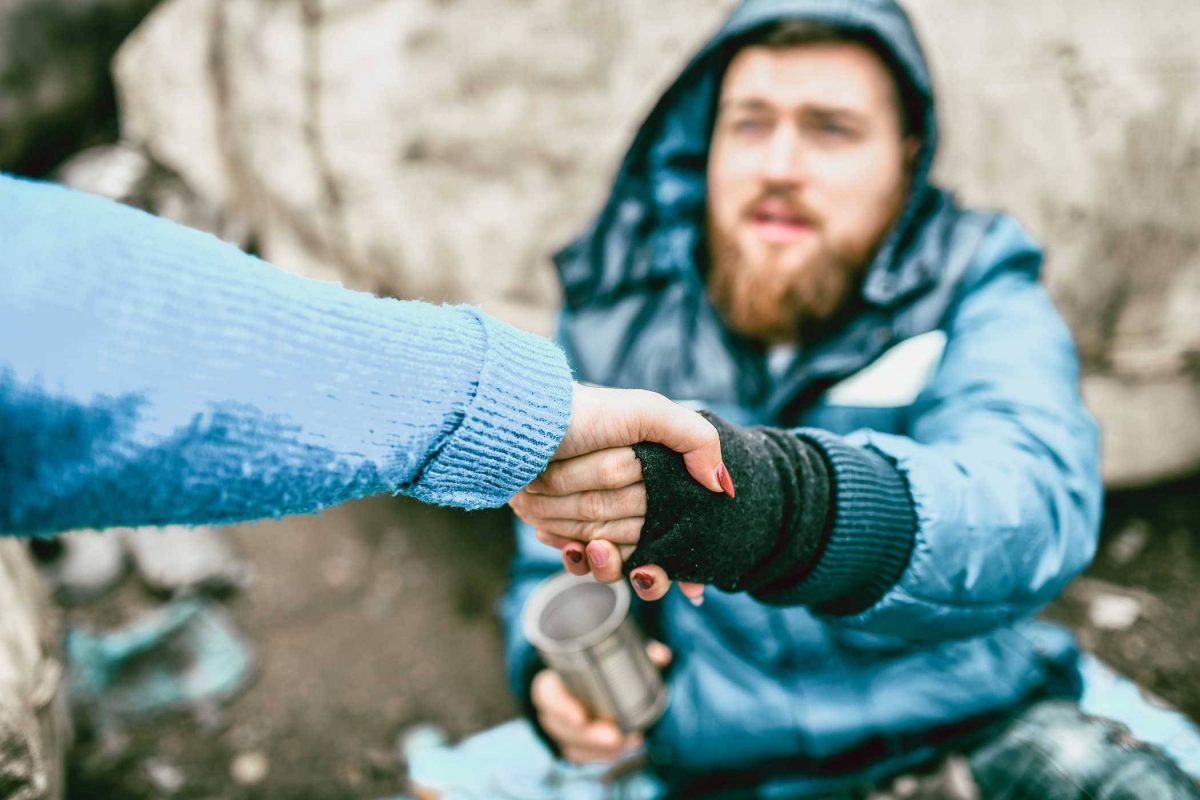 At Fellowship Missions you know we have a heart for helping those experiencing homelessness in our community. Homelessness is not always a choice, but obeying God's command to love our neighbor is.
This is something that has an effect on our entire community, not just the individuals who need us to provide a helping hand.
Homelessness can impact:
The use of tax dollars
Crime and safety
Availability of healthcare resources
The local workforce
Breaking the cycle of homelessness in our community benefits us all. So how can we do it?
By providing help to one person, one family at a time.
Homelessness Can Happen To Anyone
Economic challenges, loss of a job, domestic violence, chronic health conditions, mental illness, lack of affordable housing, and substance abuse can all be causes of homelessness.
Many of us know someone who is experiencing one or more of these conditions. Some of us are part of a support system dedicated to helping the people in our lives experiencing these conditions.
Imagine not having a support system of people and resources in place to help you through difficult times. Or what if your support system fails?
Removing The Stigma Of Homelessness
People who experience homelessness often live in shame and isolation because of a fear of being judged. That fear often keeps people from reaching out to ask for help or accept help when they need it most.
Lack of empathy and understanding from their community puts a barrier of stigma in front of those experiencing homelessness. It turns into an "us vs. them" instead of a unified "we" working together to solve the problems that lead to homelessness in our community.
A crucial first step to remove the stigma of homelessness is to recognize that someone experiencing homelessness does not choose to do so.
How Fellowship Missions Can Help
At Fellowship Missions we provide emergency shelter to those who need help. We not only come alongside those experiencing homelessness to help provide their need for safe shelter, but we're here to help them change their circumstances.
Our emergency homeless shelter program is not a permanent solution for our residents, but rather immediate help whenever someone needs a safe place to stay. When residents are staying with us at Fellowship Missions, they participate in programs aimed to teach, help and ultimately transform their lives.
When someone comes to our shelter for help, we celebrate it as an important first step for them to initiate change in their life. Our staff, volunteers, and everyone involved with Fellowship Missions is dedicated to helping our residents change their lives for the better.
Looking For Help?
If you or a loved one are experiencing homelessness, food insecurity, or addiction, we're here to help!