Did you know that, according to the American Psychological Association, 2-3 million people in the United States experience homelessness every year? The impact of homelessness, whether short-term or long-term is both physical and psychological.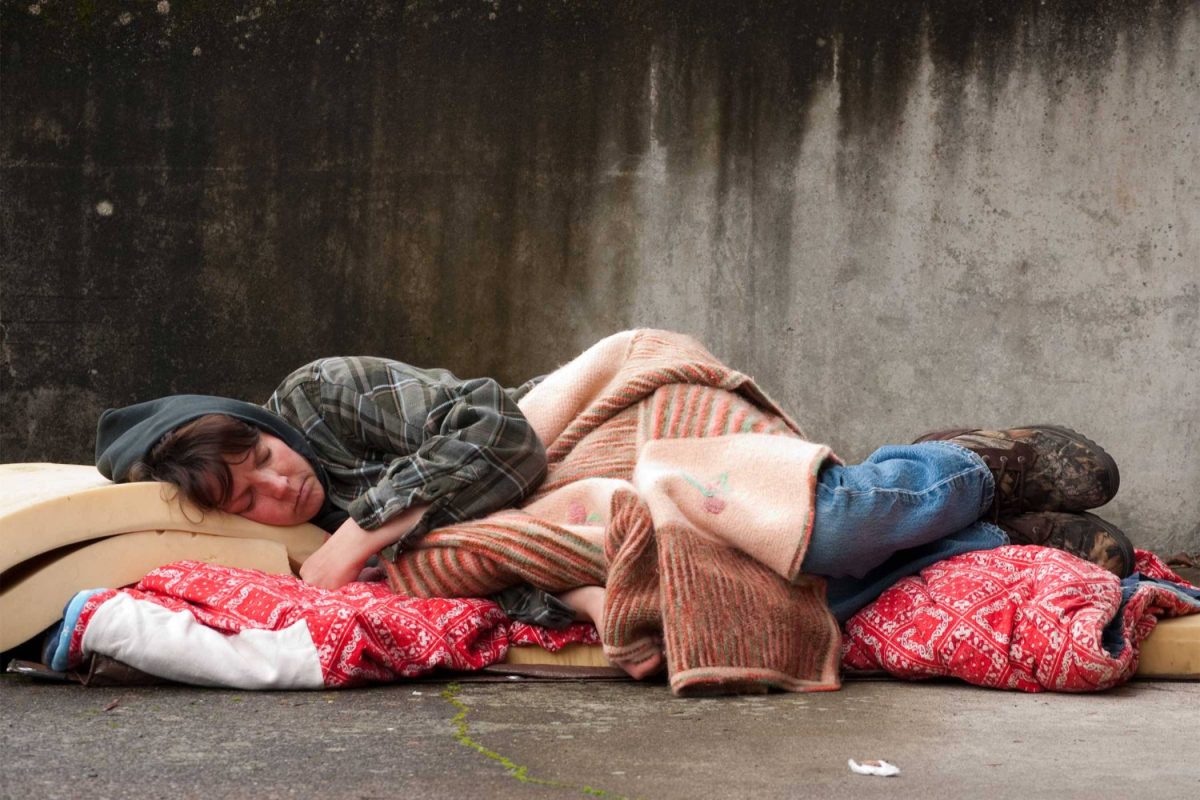 Homelessness & Mental Health
Three main factors that can lead to homelessness are:
Poverty
Disaffiliation (loss of support/connection with family and friends)
Personal Vulnerability (age, mental illness, physical disability)
If someone struggles with a lack of support for mental health challenges, they are more susceptible to being homeless. Often a lack of ability to sustain employment without assistance leads to poverty, which then leads to homelessness.
Also, many mental health disorders can impair someone's judgment, causing them to withdraw from support systems and isolate themselves. Loss of support leads to fewer coping resources.
For all of these reasons, and more, those with mental illness or struggling with mental health are at high risk to experience homelessness.
Unfortunately, homelessness often damages someone's mental health further. The stress of experiencing homelessness on top of existing mental health issues like anxiety, depression, insomnia, PTSD, and more makes everything worse.
How We Can Help
Those experiencing homelessness need the same support as those who are housed. Physical safety, transportation, education, affordable housing, medical treatment, and psychological care is essential for everyone.
We're fortunate in Kosciusko County to have a variety of mental health resources available. Anyone can visit the Local Resource Guide on our website and search for assistance with:
Addiction Recovery
Mental Health Counseling
Recovery Support Groups
Biblical Counseling
Community Services
At Fellowship Missions, we focus on caring for our residents' physical needs first. Making sure they have a safe place to stay, food to eat, and a place to shower is the first step. Our Emergency Shelter provides those essential services.
The next step for many of our shelter residents is to participate in our Catalyst Program. It's a way to help them rebuild their lives, gain regular employment, learn life skills, and access stable housing.
As part of this program, participants can get connected to community resources and address long-term health and mental health struggles where they need assistance.
Get Involved With Fellowship Missions
There are so many ways you can help reach the homeless in our community. At Fellowship Missions we're always accepting volunteers, donations, and community partnerships.
If you're ready to make a difference in the lives of some of the most vulnerable people in our community, click below to get started.
This article was originally published in 2022 and has been updated to include the most recent and relevant information.