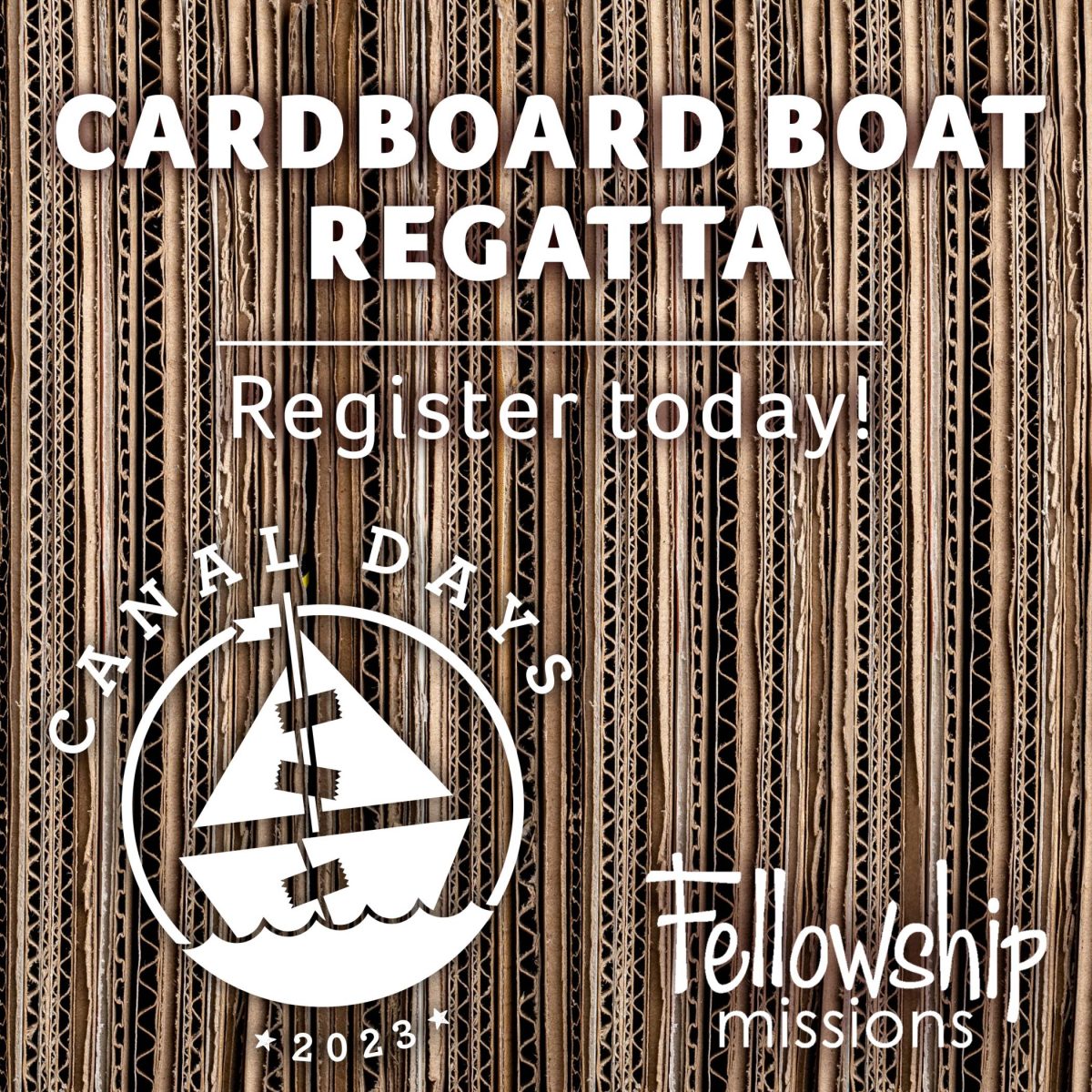 Did you know that Winona Lake's huge end-of-summer event also includes a fun and unique way to help support Fellowship Missions?
If you haven't experienced Canal Days at the Village At Winona before, it's a celebration of summer, full of family-friendly activities, craft and art booths, food vendors along the canal, and a variety of kid's activities.
The Cardboard Boat Regatta
This will be the 7th year that Fellowship Missions has had the Cardboard Boat Regatta fundraiser as part of Canal Days. There are several categories available for competitors, so everyone can participate!
Kids
1-2 crew members in the boat ages 10 and under.
Youth
1-2 crew members in the boat ages 11-17. If there are 2 crew members, one can be under age 11.
Adults
1-2 crew members age 18+. If there are 2 crew members, one can be under age 18.
Corporate
1-2 crew members age 18+. Organizations and businesses can also have multiple teams participating from different departments. If there are 2 crew members, one can be under age 18.
August 25 is the registration deadline and the race takes place August 26, so if you haven't registered yet, do it now so you have time to build your boat and enjoy the day.
How To Build Your Cardboard Boat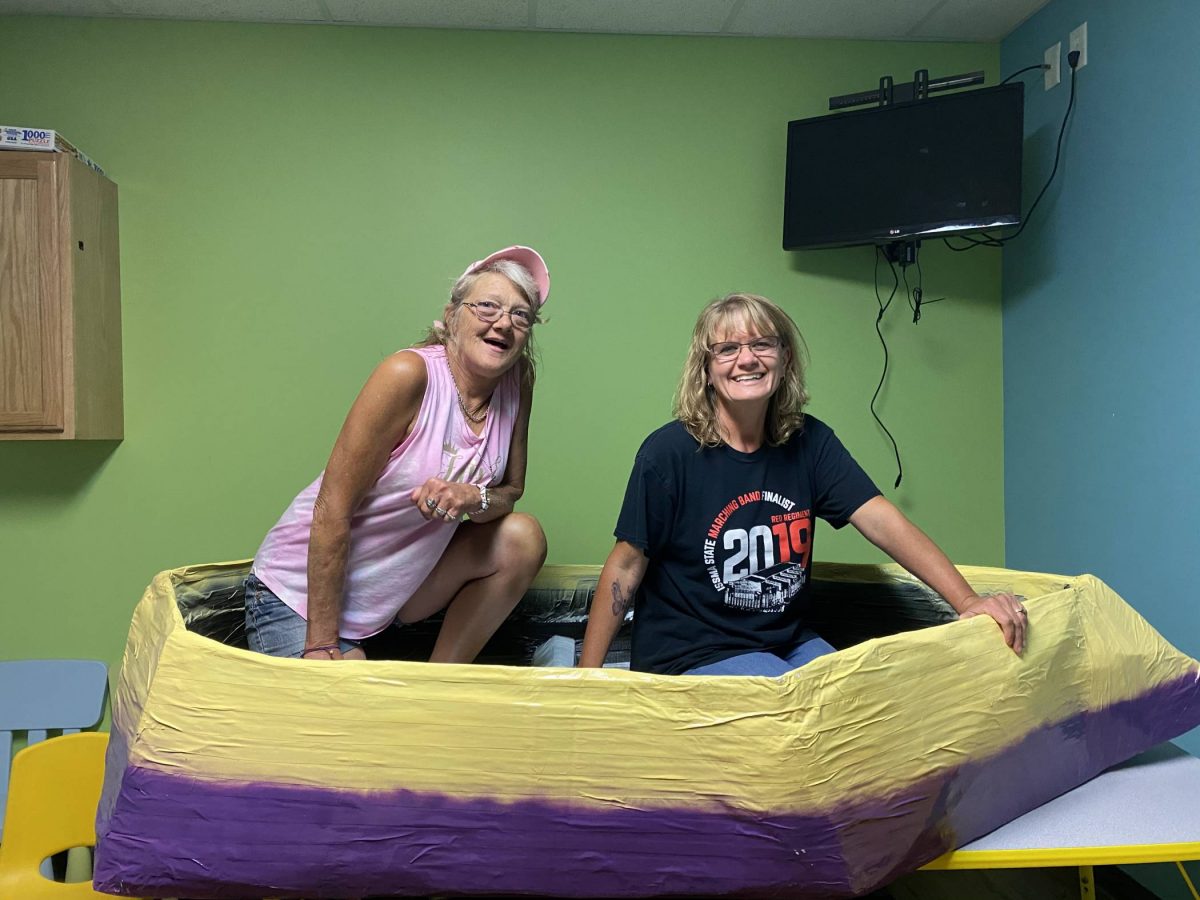 Boats must be fully constructed before check-in on race day.
Boats must be made of corrugated cardboard and duct tape ONLY. No reinforced cardboard tubes, wood, metal, rubber, vinyl, Styrofoam, or other materials that aid in flotation or make the hull rigid.
Hulls may not be wrapped or coated in tar-based substances, epoxy glues, vinyl, plastic, fiberglass resin, or anything else.
Boat dimensions are not to exceed 5ft wide by 7 ft long; and must be enclosed enough to permit the crew to remain fully on top/ inside the vessel.
Paddles will be provided.
You are encouraged to be creative in the design and construction of your boat! Decorations may be made of any material desired, but may not be used in any way to reinforce the structure of the boat or aid in flotation and/or propulsion.
Boats will be disqualified from participation if any restricted items are discovered during pre & post-race inspection.
Register here to participate, and make sure you complete your waiver as well! Race check-in opens at 10am on August 26 and closes at 11am.
All cardboard boats must be ready to be displayed in "Boat Alley" for judging and inspection from 11am to 12:30pm before the race begins!
Don't Want To Race, But Still Want To Help?
If you have a love for others, a servant's heart, and are committed to following Jesus, you could be the right fit to volunteer at Fellowship Missions.
If volunteering isn't the right fit for you, please consider donating to Fellowship Missions so we can continue to restore lives and renew hope in our Kosciusko County community.