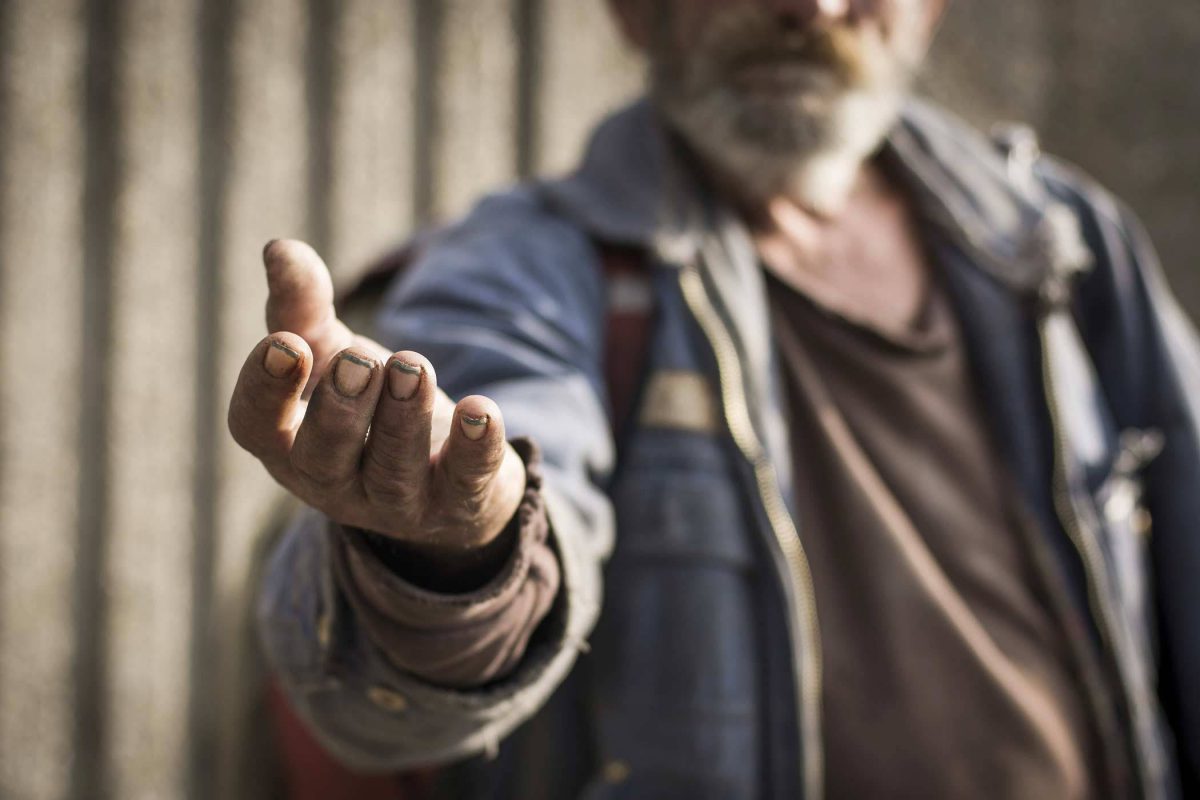 There are a variety of causes of homelessness. Many people in our own community are only an unexpected medical bill or job loss away from experiencing homelessness themselves.
At Fellowship Missions, our goal is to bring stability to people's lives through our emergency shelter, helping them transition into permanent housing and connecting them with the right assistance programs to allow them to flourish in our community.
Housing: Our Emergency Shelter
The first step toward fighting homelessness in our community is to meet people experiencing homelessness where they are and meet their need for shelter.
Our emergency homeless shelter program is not a permanent solution for our residents, but rather immediate help whenever someone needs a safe place to stay.
While staying at Fellowship Missions' emergency shelter, everyone receives:
Nutritious meals
Clean clothing
Hot showers
Safe shelter
Weekly Bible studies
Bible-based mentoring
Secure, safe housing is vital because it helps create a foundation where a person or family can access vital services they need. Once their foundation is secure, they can begin their journey of growth and development as community members.
Recovery Support: Addiction Recovery Hub
According to The National Coalition for the Homeless, 38% of people experiencing homelessness are alcohol-dependent, and 26% are dependent on other harmful chemicals.
The stress of living without a home, struggling to find food, and being isolated from family and community often results in addiction.
At Fellowship Missions we've seen how addiction and substance abuse can destroy lives. That's why we're committed to being a hub for our community as we help those struggling with addiction connect to treatment resources.
If you or a loved one needs to find a local addiction treatment facility, or outpatient counseling options, or want to connect with others as you continue your journey of sobriety, Fellowship Missions can help you find the addiction recovery services you need.
Learn More About The Addiction Recovery Hub
Recovery Mentors
We believe one-on-one support is a vital part of helping those in recovery from addiction or substance use disorder. That's why we make sure to match those on the road to recovery at our Emergency Shelter with a Recovery Mentor.
Anyone can request being matched with a Recovery Mentor, it's a resource we're excited to provide to our entire community, not only those residing in the shelter.
Family Support Groups
Supporting those on their addiction recovery journey is an important part of substance abuse recovery. However, we often forget that those who provide that support need encouragement, education, and support themselves!
At Fellowship Missions, we connect family members and friends supporting recovering addicts with a local organization, The Mom of an Addict.
Employment: Our Catalyst Program
One of the best ways to support those moving from homelessness to independent, stable housing is through career connections, personal discipleship, and training.
Our Catalyst Program helps our emergency shelter residents:
Find jobs and permanent housing
Gain skills necessary to face their life's challenges
Discover how to experience emotional stability
Build their new life on the foundation of a relationship with Jesus Christ
The key to the success of our Catalyst Program involves our staff members identifying the key barriers that keep our residents from becoming self-sufficient. We then work with our residents to address and overcome these roadblocks from a Biblical perspective.
Learn More About The Catalyst Program
You Can Help Fight Homelessness
While the issue of homelessness can feel overwhelming and complex, there are so many ways you can help! No matter your skills, interests, age, or personal resources, you can help support Fellowship Missions as we bring hope and healing to our community.
Donate Physical Items
It takes a lot of resources to serve our emergency shelter residents. Check out our Needs List or donate a meal to help!
Make A Financial Donation
We make it easy to donate each month with our automated donor program, or you can make a one-time financial gift.
Every dollar you give helps:
Provide food, clothing, and hygienic items for emergency shelter residents
Fund our programs, including the Catalyst Program and the Addiction Recovery Hub
Maintain the health and safety of our facility
Support our staff members
Volunteer
While COVID made us unable to have volunteers in the building for the last year, we're anticipating being able to open our doors soon! If you'd like to volunteer, get started by completing our application. We welcome individuals and groups!
Lift Us Up In Prayer
Great things happen when our community lifts us up in prayer, we've seen it! Please continue to support our ministry in prayer. You can see our specific prayer requests here.
This blog post was originally published in 2021 and has been updated to include the latest, most relevant information.