Those experiencing homelessness experience issues that many of us don't even realize until someone we know is facing being without a home. Being without a home is stigmatized in our culture and those experiencing homelessness are often discriminated against due to not having a physical address.
At Fellowship Missions we believe in treating everyone with dignity and respect. Our mission statement is homelessness and addiction are not always a choice, but loving your neighbor is.
To help transform the lives of those experiencing homelessness in our community, we need to view them as equals. They are just as deserving of love, support, and care as anyone else.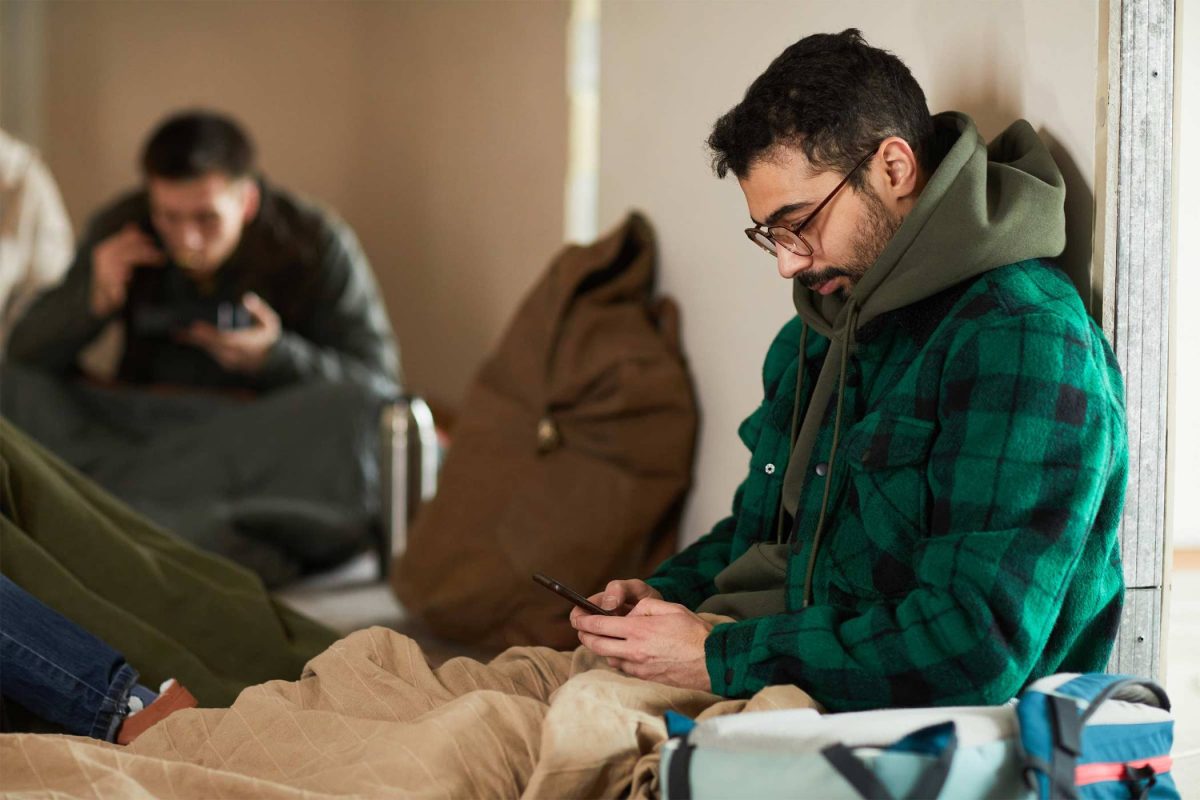 Common Issues Those Experiencing Homelessness Face
Every day, hundreds of thousands of people experience homelessness in the United States. According to World Population Review, more than half a million people are unhoused in our country today.
In our state, the average number of people facing homelessness is more than 4,000. Once someone has lost their home, they face many barriers to getting stable housing again.
Food Insecurity
Not having a home is directly connected to food insecurity. If someone doesn't have a home to store and prepare food safely, they often don't know where their next meal will come from.
Unsafe Living Conditions
Seeking shelter on the street, in abandoned buildings, or being forced to rely on unsafe friends and family members to provide shelter is a constant stress for anyone facing homelessness.
Having to constantly move and look for a safe place to sleep is a heavy burden to carry and creates risks to both physical and mental health.
Lack Of Income
Many people who experience homelessness do have jobs but the income they receive isn't enough to support themselves or their families.
Insufficient Healthcare
If someone experiencing homelessness doesn't have a job or is only able to work part-time jobs, they likely can't carry health insurance. Without it, seeing a doctor, dentist, or mental health professional can be expensive and nearly impossible.
Lack of sufficient medical attention means that people experiencing homelessness are at a higher risk for illness and other health complications.
Higher Risk Of Fatality
Deaths due to being struck by a vehicle, unintentional overdose of drugs or alcohol, harsh weather exposure, suicide, and assault are all higher for people who are unhoused.
The harsh conditions of experiencing homelessness put men, women, and children at a higher risk of fatality than anyone else in our community.
Mental Health Challenges
Depression rates are higher among those who experience homelessness and other mental health issues are common, as access to appropriate mental health care is a challenge for anyone who is unhoused.
Serving Those Experiencing Homelessness
At Fellowship Missions, our goal is to extend help to anyone who comes in our door. Our emergency shelter welcomes men, women, and children into a safe and caring environment where they can not only receive shelter but finally rest in a safe space.
Our Catalyst program is designed to empower our shelter residents and help them secure safe housing, employment, and other resources necessary to become self-sufficient.
Our Addiction Recovery Hub provides resources, solutions, and support for those affected by substance abuse addiction and their family members. No one should have to battle substance abuse addiction alone!
Can You Help?
If you have a love for others, a servant's heart, and are committed to following Jesus, you could be the right fit to volunteer at Fellowship Missions.
If volunteering isn't the right fit for you, please consider donating to Fellowship Missions so we can continue to restore lives and renew hope in our Kosciusko County community.