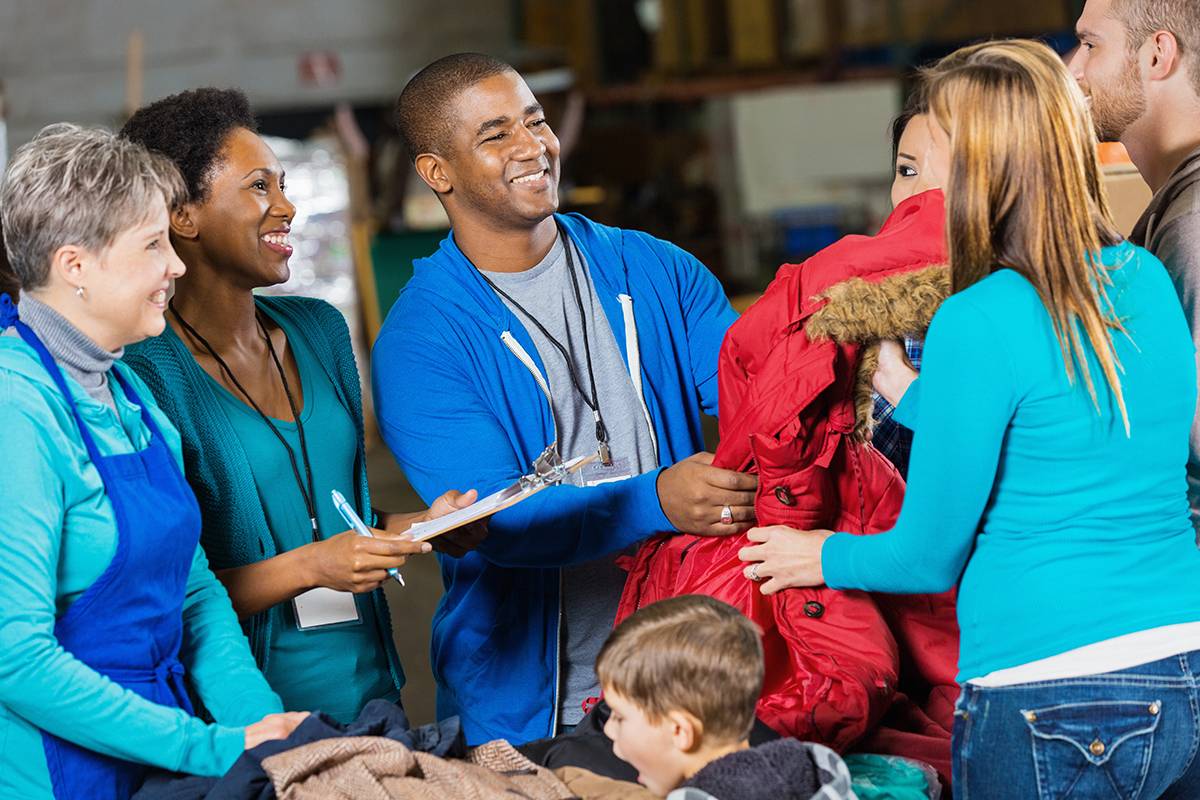 Both the Winter Weather Overnight Shelter and Cold Weather Warming Center have been created to provide relief to those in our community who are homeless when inclement weather happens this winter.
Even though we have to take extra precautions due to COVID-19, we can still provide these services this winter.
Our goal is to help prevent homeless individuals and families from serious harm, illness, and death during the winter months in Kosciusko County.
If you aren't sure if the Winter Weather Overnight Shelter or Warming Center are open, call us at 574-268-9555 or visit https://fellowshipmissions.net/services for up-to-date information.
The Warming Center
Our Cold Weather Warming Center will be open for those who need to get out of the cold and warm up when daytime temperatures are at or will fall to 32° F anytime during the day. This includes if the wind chill will bring temperatures down.
In addition to the temperature requirement for The Warming Center, if there will be blizzard conditions anytime during the day, the Center will be open.
Hours
Monday – Friday: 9am – 5pm
Saturday: 9am – 4pm
Sunday: 1pm – 4pm
Winter Weather Overnight Shelter
In addition to the daytime Warming Center, when overnight temperatures (or wind chill) are at or below 32 degrees, we will take in as many people as we can safely fit in our Winter Weather Overnight Shelter.
Check in for those needing a warm place to sleep is daily from 1pm – 5pm. Arrangements can be made on a case-by-case basis for anyone needing to check in after 5pm by calling Fellowship Missions before 4pm.
Once the shelter's beds are full, we will start placing individuals on cots for their overnight stay. Fellowship Missions will begin taking overflow at 4pm.
Those staying in the Winter Weather Overnight Shelter are always welcome to stay for morning devotionals, Bible studies, and classes. Overnight guests are also welcome to enjoy dinner and breakfast if they are here in the building when those meals are served.
COVID-19 Precautions And Additional Guidelines
This year our Winter Weather Overnight Shelter and Warming Center may look a little different as we work to protect our community from the spread of COVID-19.
The following guidelines will be observed:
Everyone must have their temperature checked upon arrival at Fellowship Missions.
Face masks are required to be worn at all times.
Everyone entering the building must fill out a COVID-19 Questionnaire
There is a zero tolerance policy for drug and/or alcohol use on the premises. Any person using on site has chosen to be permanently barred from property and services.
Everyone entering the building will need to pass a breathalyzer with a 0.0 reading before they are allowed to enter.
No weapons of any kind are allowed on the property.
A valid ID needs to be presented upon check-in
Anyone checking in must have no current warrants; and/or crimes against a minor
Looking For Ways To Help Fellowship Missions?
We can't do this without you, we need your prayer support, financial support, and physical donations. Click below for more information!
This information has been updated as of November 2021.