One of our volunteers, Israel Garza took a few minutes to share his experience as a volunteer with us. We couldn't do what we do without our incredible volunteers, we're so thankful for all of them!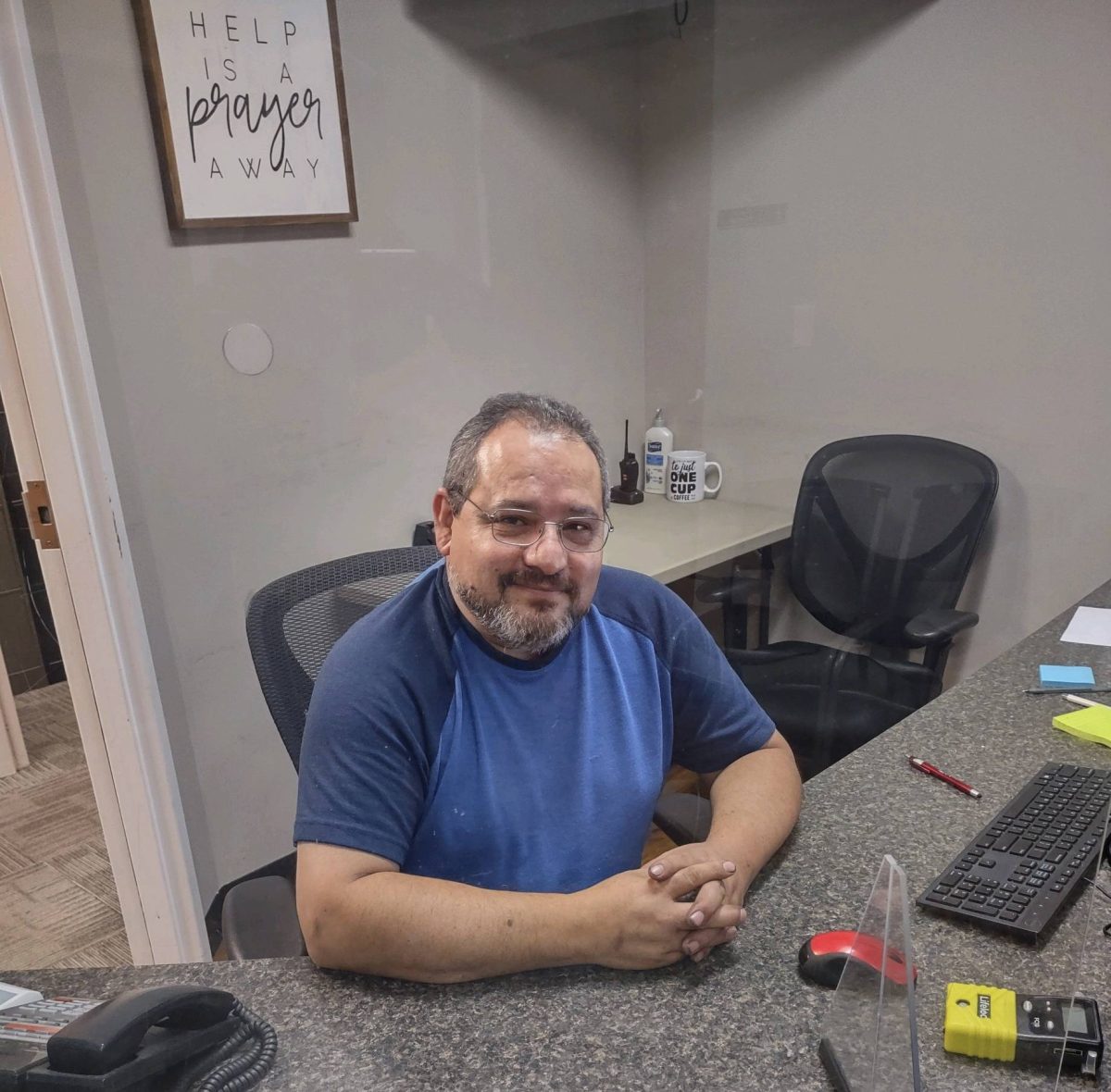 If you think you'd be the right fit to volunteer at Fellowship Missions, give us a call at 574-268-9555, email us at info@fellowshipmissions.net, or fill out an application online.
Meet Israel Garza
Israel is one of our longtime volunteers who has been with us for almost 12 years! He remembers starting his volunteer journey at Fellowship Missions shortly after we opened our doors.
"One of my friends posted on Facebook that they needed volunteers so I joined her to see what it was all about. I was hooked instantly because I had similar experiences that I could share with the residents at Fellowship Missions."
The First Face You See
Israel is one of our regular volunteers who works at the reception desk. That means he's often the first face you see welcoming you to Fellowship Missions! He checks in guests and residents, often answering questions and making everyone who visits feel welcome.
A Word From Israel
Eric, Tammy, and their family have done great things at Fellowship Missions to help people get back on their feet. While judging others can be easy, understanding takes effort as a volunteer. If you're considering volunteering, take the time to get to know how Fellowship Missions works and the heart behind their mission.
Keep an open heart and mind, and listen to the shelter residents and people we serve as they share their stories. If you do that, you'll be rewarded for your kindness and sincerity as you build relationships with people in our community who are served by Fellowship Missions.
I look forward to being there every week!
Ready To Help?
If you have a love for others, a servant's heart, and are committed to following Jesus, you could be the right fit to volunteer at Fellowship Missions. No matter what your gifts and talents are, you can be a part of helping those in our community who need it most.
From answering phone calls to helping in the kitchen to providing transportation or taking care of children. No matter what your skills are, we need your help!