One of our volunteers, Betty Trump took a few minutes to share her experience as a volunteer with us. We love our volunteers and couldn't restore lives and renew hope without them! Our shelter residents and program participants need discipleship and mentors now more than ever.
If you think you'd like to get involved as a volunteer, give us a call at 574-268-9555, email us at info@fellowshipmissions.net, or fill out an application online.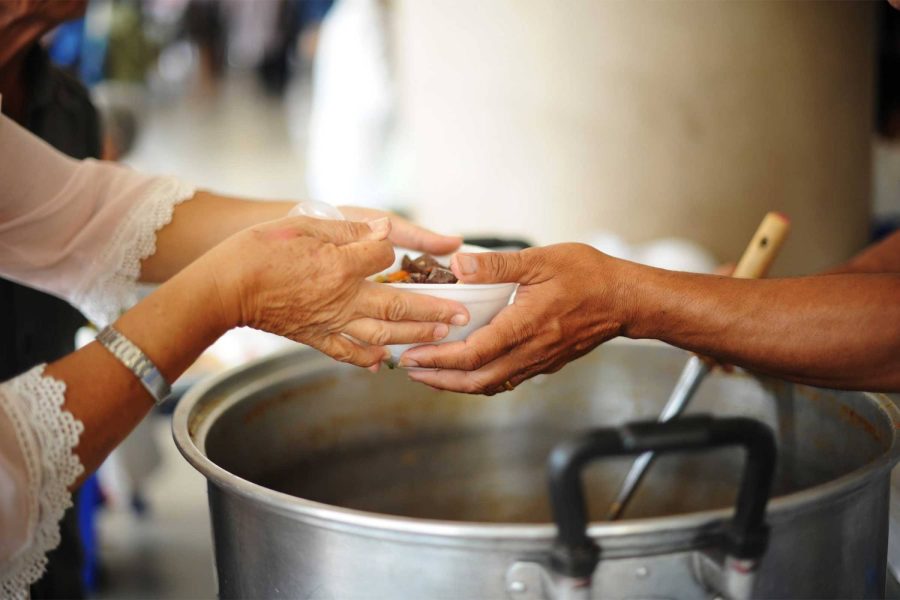 Meet Betty Trump
Betty has been consistently volunteering at Fellowship Missions for 8 years, helping provide meals since we opened our doors. She began volunteering because she wanted to do something productive with her retirement years.
"I wanted to reach others in need and feel that God had a place to use me where I could have an impact on others' lives."
Providing Meals & Mentorship
Betty is part of the food ministry team, coming in once a week to help prepare lunch for the residents while also helping provide and serve the evening meal during the week.
In addition to her help providing meals and serving them, Betty mentors a shelter resident. They meet once a week and spend an hour sharing what's happening in their lives and reflecting on God's blessings and direction in their lives.
"It has been a blessing getting to know her as we share our feelings and how God can use our experiences."
A Word From Betty
I love coming into Fellowship Missions and being a part of this ministry. The staff members are always friendly and helpful, but most importantly I love the relationships I've been able to establish with the shelter residents.
All the residents know me by name and are happy to see me, always appreciative of the meals we provide, and thank me for serving them. It gives me a great feeling of accomplishment and I look forward to my volunteer time at the shelter every week.
If you're considering volunteering in our community, Fellowship Missions is a place you can put your heart into loving and serving others. It can be challenging but also rewarding as we serve others to glorify God, making an impact on the lives of others in the process.
The Fellowship Missions staff members have created a framework to help residents grow and thrive and feel supported, working with them to help residents accomplish their goals and get to know Jesus is wonderful.
If even one person recognizes the love of Christ for them through me and gives their life to Christ, then the time I spend with Fellowship Missions is worthwhile.
"I am pleased to play a small part in this ministry as I hope God will work through me to show our shelter residents a positive reflection of Christ's love."
Ready To Help?
If you have a love for others, a servant's heart, and are committed to following Jesus, you could be the right fit to volunteer at Fellowship Missions. No matter what your gifts and talents are, you can be a part of helping those in our community who need it most.
From answering phone calls to helping in the kitchen to providing transportation or taking care of children. No matter what your skills are, we need your help!