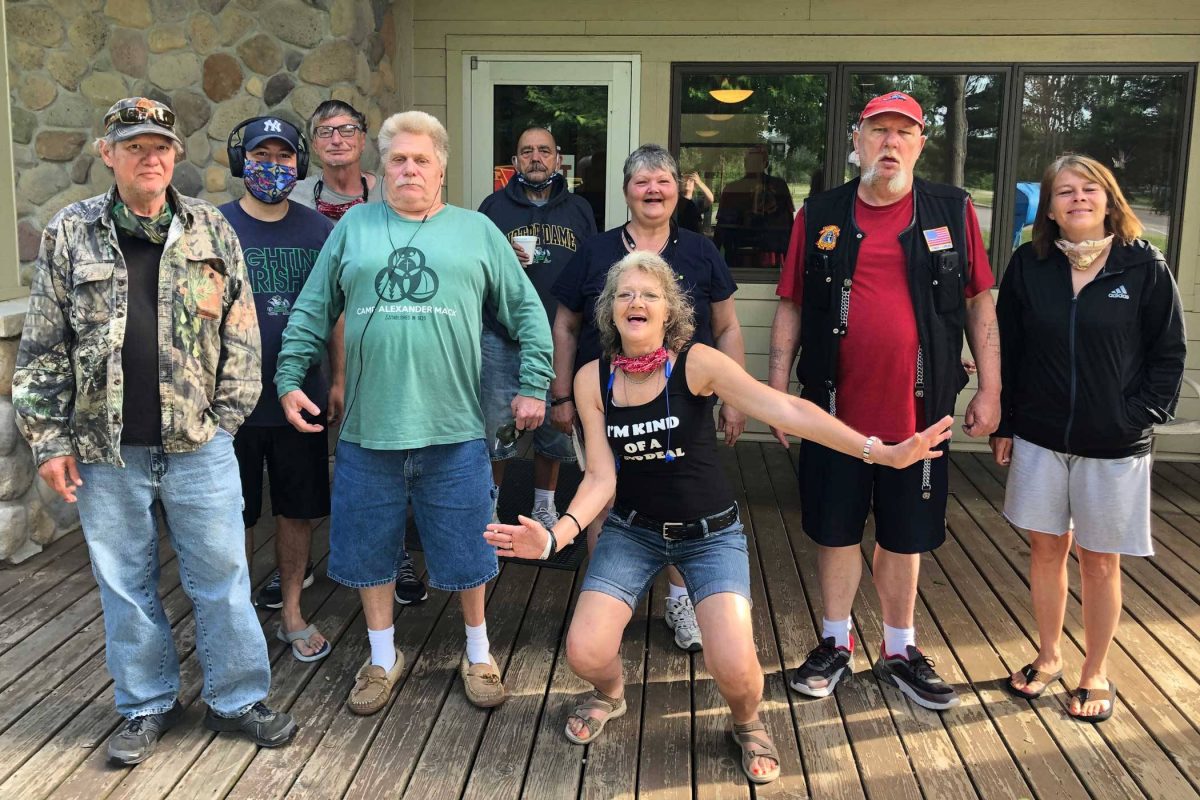 When the COVID-19 outbreak first began, Fellowship Missions received an email from The Association of Gospel Rescue Missions (ARGM) that shared information about homeless shelters using church camps to help expand their ministries. The idea was that these camps are only in use for a short period of time each year and the rest of the year, these camps could house people who need shelter.
At the time, Fellowship Missions didn't think too much about it because we weren't under state-wide stay home orders yet and also weren't seeing many cases of COVID-19 here in Kosciusko County. However, as the virus began to spread and cases began to increase, the shelter knew that something had to change.
"We had a couple of situations at the shelter where we had to go into lockdown because we did have people with symptoms who were tested for the virus. What was bad is that we had to lock everyone down inside the building when that happened, preventing healthy people from being able to go to their jobs. This caused a lot of anxiety for our residents, as well as our staff."

Eric Lane, Executive Director & Founder of Fellowship Missions
Finding A Solution As Lockdowns Increased Due To COVID-19
After struggling through a three-day and then a nine-day lockdown, Eric went back to that email he received and started making calls to camps in areas near Warsaw to see if using their space could be a solution for Fellowship Missions.
"Two camps in Kosciusko County graciously offered their camps to us and we found that Camp Crosley in North Webster was the best fit for us. We moved 90% of our residents from our emergency shelter in Warsaw to camp. The residents who have essential jobs stayed in Warsaw and everyone else was able to relocate to Camp Crosley."

Eric Lane, Executive Director & Founder of Fellowship Missions
The reason a camp was the best solution for Fellowship Missions during this time is it has plenty of space if they need to isolate anyone who might have COVID-19 symptoms.
The camp also gave Fellowship Missions the ability to keep bringing in new residents who otherwise wouldn't have shelter or their basic needs met.
"One of the biggest benefits of moving to Camp Crosley during this time is that our residents and staff are able to get outside and experience nature rather than being locked down in a 2,500 SF area in our emergency homeless shelter. Because of this, we've seen mental health improve and a huge decrease in arguments and anxiety. Residents are building camaraderie between one another and challenging each other to be more active and healthy outdoors."

Eric Lane, Executive Director & Founder of Fellowship Missions
Looking To The Future For Fellowship Missions
Fellowship Missions recently moved to Camp Mack in Milford because Camp Crosley is going to attempt some form of summer camp activities for children within the next month.
Camp Mack offered their space to Fellowship Missions until July 1, and possibly through August 1 depending on how the COVID-19 outbreak continues to affect the state of Indiana.
"We're looking for some long-term solutions to our current shelter facility so that we can better isolate individuals if needed and be able to have adequate spacing for a residence. We currently do not have that so we're looking at ways to accommodate that."

Eric Lane, Executive Director & Founder of Fellowship Missions
How You Can Help
If you want to know how you can help Fellowship Missions, click below to see how you can pray, donate, and volunteer. You can also view our current needs list or call Fellowship Missions at (574) 268-9555.
Hear How Our Residents Feel During The COVID-19 Outbreak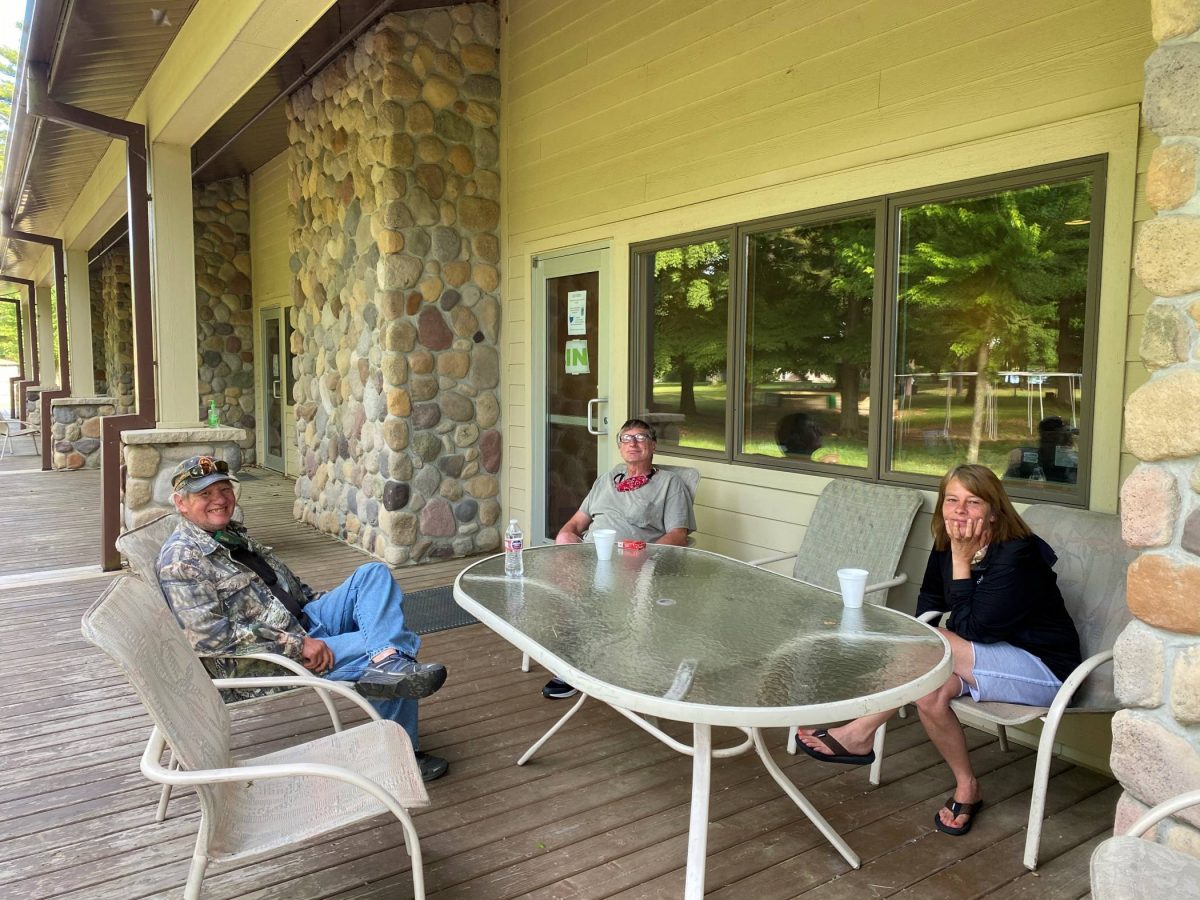 "Here at the shelter it has been more quiet than normal, and I am actually really missing everyone, but I really appreciate being able to go out to work. Work is going well, my 90-day probation period is over today and I was able to be hired in! I am just thankful to be allowed to keep my job during this time." – Kyle
"I am thankful to be able to work as it gives me the chance to continue working towards my goals. I am also very grateful for the food and meal donations that are continuing to be brought in for us here. I cannot express how thankful I am to be in a nice, clean, healthy Christian environment that encourages me to work on bettering myself." – Rose
"I have loved being out here at camp because it is open, I am not afraid. It is beautiful and the food is fabulous. The walks are so nice, not having to walk on the streets. I'd like to thank everyone who has helped us, may God bless you. Being here has been a blessing. It is hard to imagine us going back to the shelter because I just don't want to leave here. It is easier to get to know each other as friends here, some are now going to be life-long friends. There is a sense of unity up here. I love that we listen to Christian music all the time. And of course, the movie nights are not bad either." – Teresa
"It has been wonderful to be here at camp and enjoy nature. We had a lot of rainy days, but even those days were peaceful. The camp staff is all super friendly and they make wonderful food! The donors have been a huge part because they made it possible for us to come here and I am so thankful for them. Sometimes when you are in nature, you can feel so close to God and I have really enjoyed that part of being here. He has been so good to us." – Joyce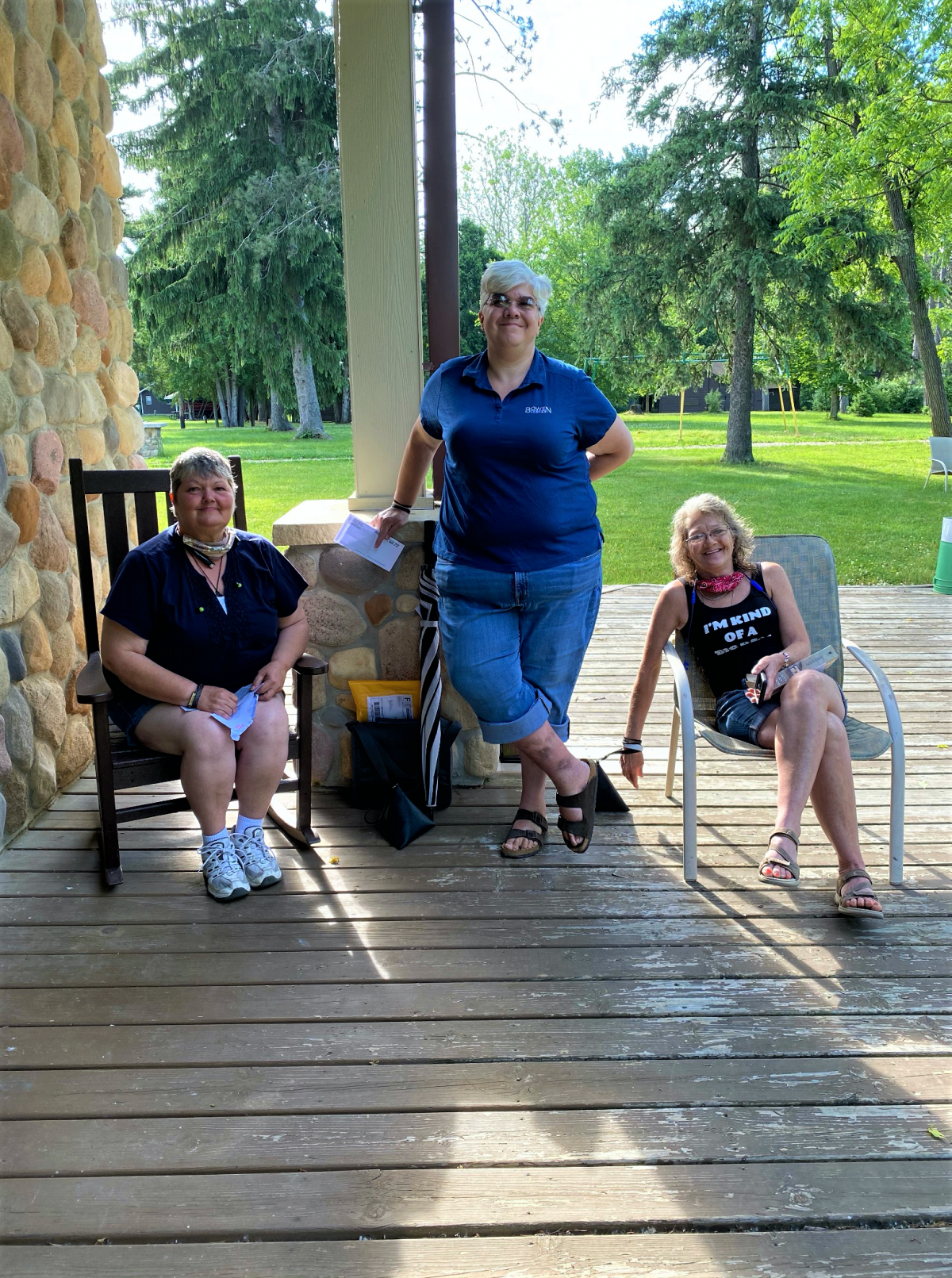 "It was good to come up here to be away from the city. The food has been really good, we have had the space to think and enjoy nature. Being out here is what I needed in order to get my balance and strength back without having to walk on the main streets in Warsaw. It was a really good thing for me, and I really appreciate being here." – Edna
"I want to thank everyone who has helped give us this opportunity for peace. I have had the chance to get closer to God. And I have loved being able to fish up here, it was on my bucket list! Peace and love to my Christian brothers and sisters that I have come to know during this time." – Clint
"It has been enjoyable, being out in nature. The time to myself has been good, I love being able to be out in the woods, there is so much to see and do out there." – Tom
"I would like to thank everyone who was involved in getting us to camp. I believe God is protecting us here at camp and it was a great move for all of us. This is a true gift from God, being able to be here in nature, even being able to go fishing! I want to thank all our donors, especially Warsaw Community Church, we miss you guys. I have been able to get myself back right with God, and for that, I am eternally grateful." – Brian