One of our volunteers, David Allbritten, took a few moments to share his experience as a volunteer with us. We've been able to have volunteers back in our building starting this summer, and our residents and program participants need discipleship and mentors now more than ever!
If you think you'd like to get involved as a volunteer, give us a call at 574-268-9555 or email us at info@fellowshipmissions.net.
Meet David Allbritten
David has been a regular volunteer at Fellowship MIssions for several years. He began serving meals in the kitchen and started building relationships with both the shelter residents and other volunteers.
He soon began making monthly trips to an Indianapolis food bank to help supplement the kitchen at Fellowship Missions.
"After a few years, I wanted to be able to give something more. God's timing was perfect as Eric Lane asked me to pray about becoming a disciple-maker."
David prayed about becoming a disciple-maker and accepted Eric's offer. It was something that was outside of his comfort zone, but he felt called to share his faith and build a deeper relationship with our shelter residents.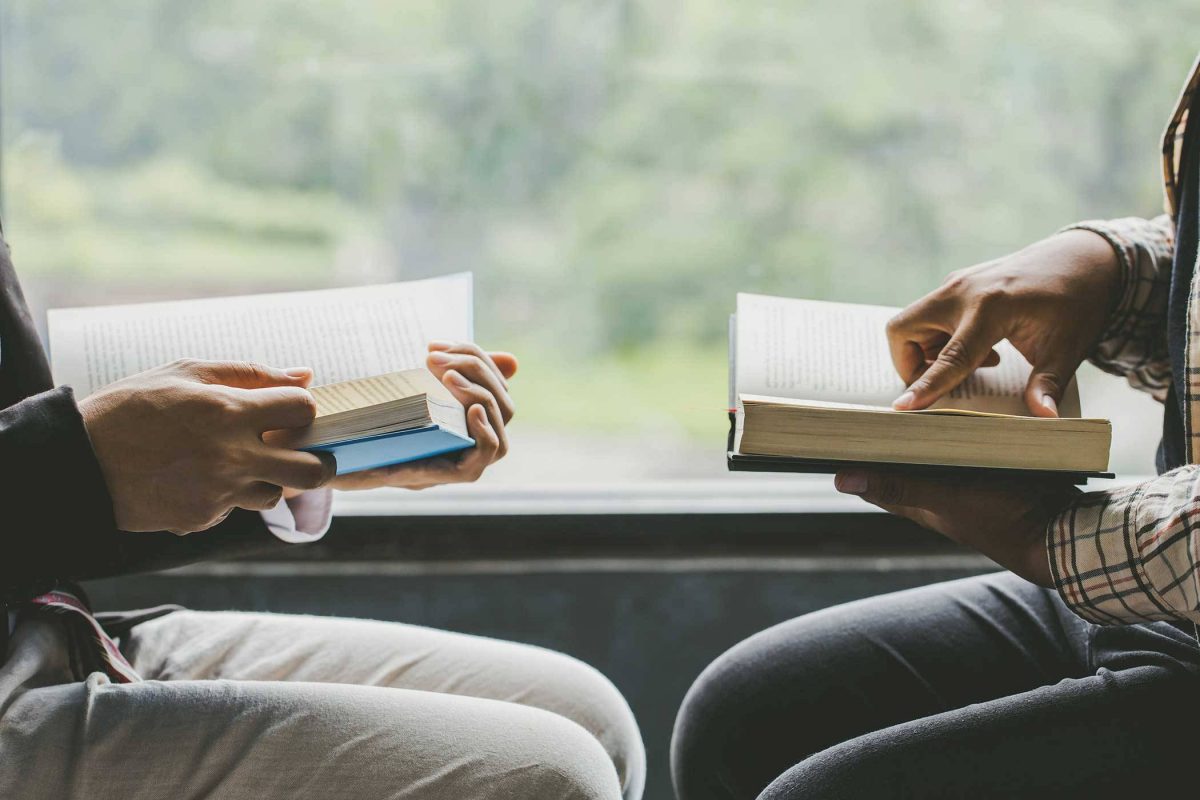 David dove deeper into his faith later in life, studying devotionals as he felt the call to take his faith further. He realized quickly that following Christ's "Great Commission" in Matthew 28:16-20 was a common theme in everything he was reading.
As someone who has a more guarded nature, it was a challenge for David to find the courage to step out of his comfort zone.
"I prayed often for courage and God stirred my heart. He pointed me to Fellowship Missions."
What Does A Disciple-Maker Do?
Disciple-makers are mentors who work with shelter residents participating in the Catalyst Program. A key part of being a disciple-maker is encouraging residents in their relationship with God.
Disciple-makers are an important part of every resident's journey to shape their purpose and meaning as they become more and more self-sufficient.
A Word From David
I've told others to pray and look into their heart if they're considering becoming a volunteer. We are all in different stages of our journey but are called to serve at every stage.
I was nearly 50 before I heard God's call. All God wants is your heart. Love God. Love your neighbor. One of the best ways to do that is to pray and consider if God is leading you to volunteer at Fellowship Missions.
Ready To Help?
If you have a love for others, a servant's heart, and are committed to following Jesus, you could be the right fit to volunteer as a disciple-maker at Fellowship Missions.
Not sure if being a disciple-maker is the right fit for you? That's ok! We have a variety of opportunities for volunteers.
From answering phone calls to helping in the kitchen to providing transportation or taking care of children. No matter what your skills are, we need your help!