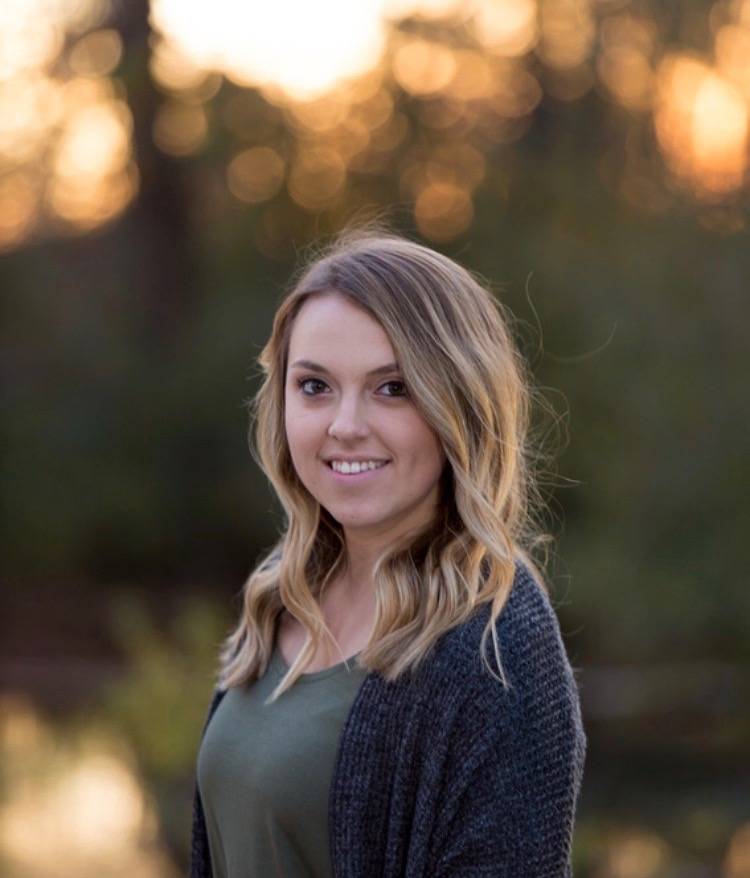 We are so thankful for our dedicated staff members at Fellowship Missions. One of the ways we show our appreciation is to occasionally feature them here on our blog.
Today we're shining the spotlight on Brooke Lane, the Shelter Director at Fellowship Missions. Brooke previously held the position of our Children's Program Director and has been working as a staff member for more than three years.
We hope you enjoy our interview with Brooke!
What does a typical day look like for you as a Fellowship Missions staff member?
The interesting part of my job is that not one day is ever the same! I will usually come into work with a plan for what I am going to do and accomplish during that day and it will most likely get changed. However, that makes it that much more fun to come into work! There is never a dull moment during my day.
Really the only typical part of a workday for me would be the time I spend assisting our shelter residents. I will usually start mornings with a morning meeting with our residents. This helps our residents know what they can expect throughout the day and the rest of the week and I'll often share a short devotional with them.
How long have you been working for Fellowship Missions and what made you want to work there?
I have been working at Fellowship Missions for 3 and a half years but I have been a part of it and invested in it since the very beginning. In 2010, my parents, Eric and Tammy Lane, rented a small house to help five men who were struggling with homelessness. It quickly grew bigger, which then led to renting a house for women, which then led to the development of Fellowship Missions as an organization.
The individuals who were living in both homes quickly became like family to me. We would play cornhole and have bonfires almost every week. The people living there even threw me a small party for my 11th birthday, as well as a welcome back party when I got back from my week at camp! Those experiences definitely made a positive impact on me.
As Fellowship Missions started getting bigger, we eventually had to move out of the houses and find a main building to house those who needed it. When that move started, I was still in high school and did not have time to work for the organization, nor did I feel qualified enough to work there yet.
The summer before I started college, I asked my dad if I would be able to come and work at the shelter for the summer to work with the children who were living there. When I started it was just the intent to come on board for the summer… and here we are 3 and a half years later!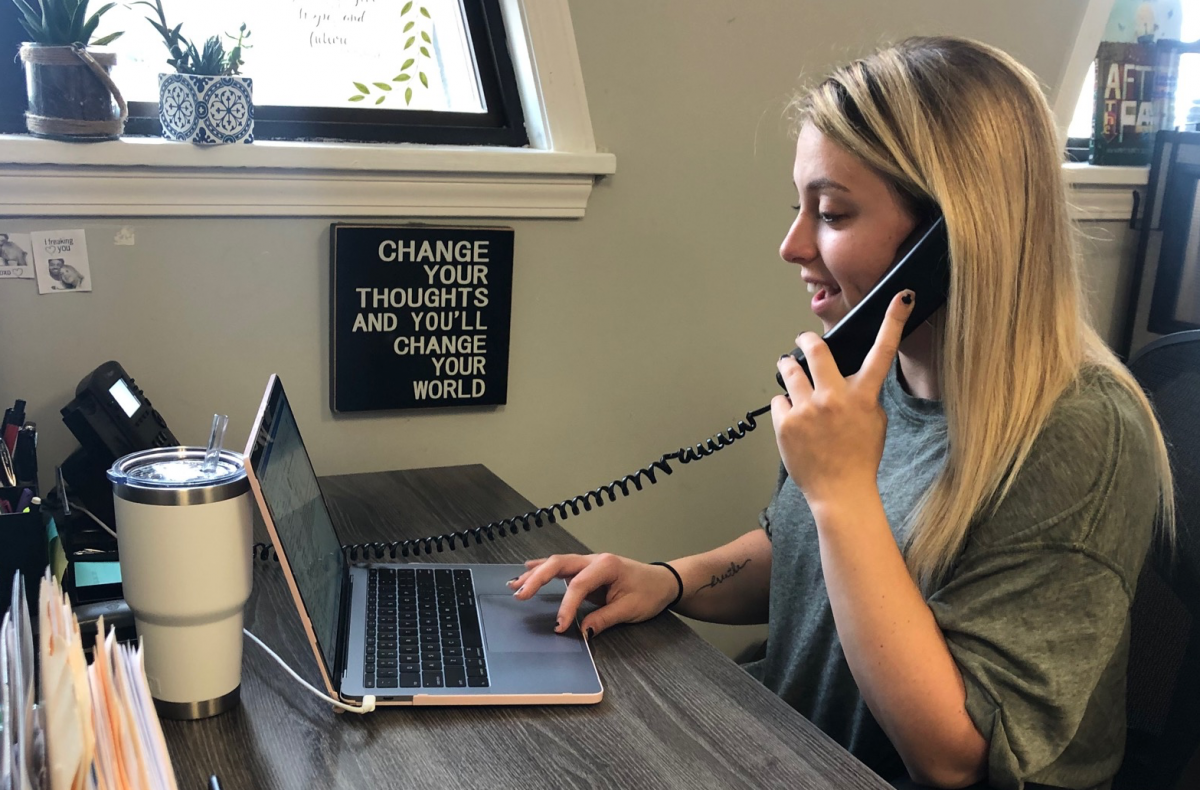 During that summer I not only got to work with the children at the shelter, but with their parents as well! The more I did that, the more I gained knowledge and an understanding of how to better work with them. I quickly began to realize the love I had for the individuals who were walking through our doors.
After that summer had ended, I stayed on staff as the part-time Children's Program Director and assisted our previous shelter director, with whatever they needed.
I also feel like God prepared me in a lot of ways that I did not see at the time. I had my heart set on teaching special education, which is what I started going to school for. I completed my special education classes in college and just through those I am able to better serve the children who come to our shelter. Many of the children who come in have some type of disability, so those classes helped prepare me for that. Little did I know at the time that I would be able to use the knowledge from those classes for the job I now have!
One of the things my dad taught me was the idea that, "God does not call the equipped… he equips the called". What drew me into this work was the people. Those I get to work alongside of and those I get to help who are residents of our shelter at Fellowship Missions. Everything I do is for and because of them.
What's the best part of your job?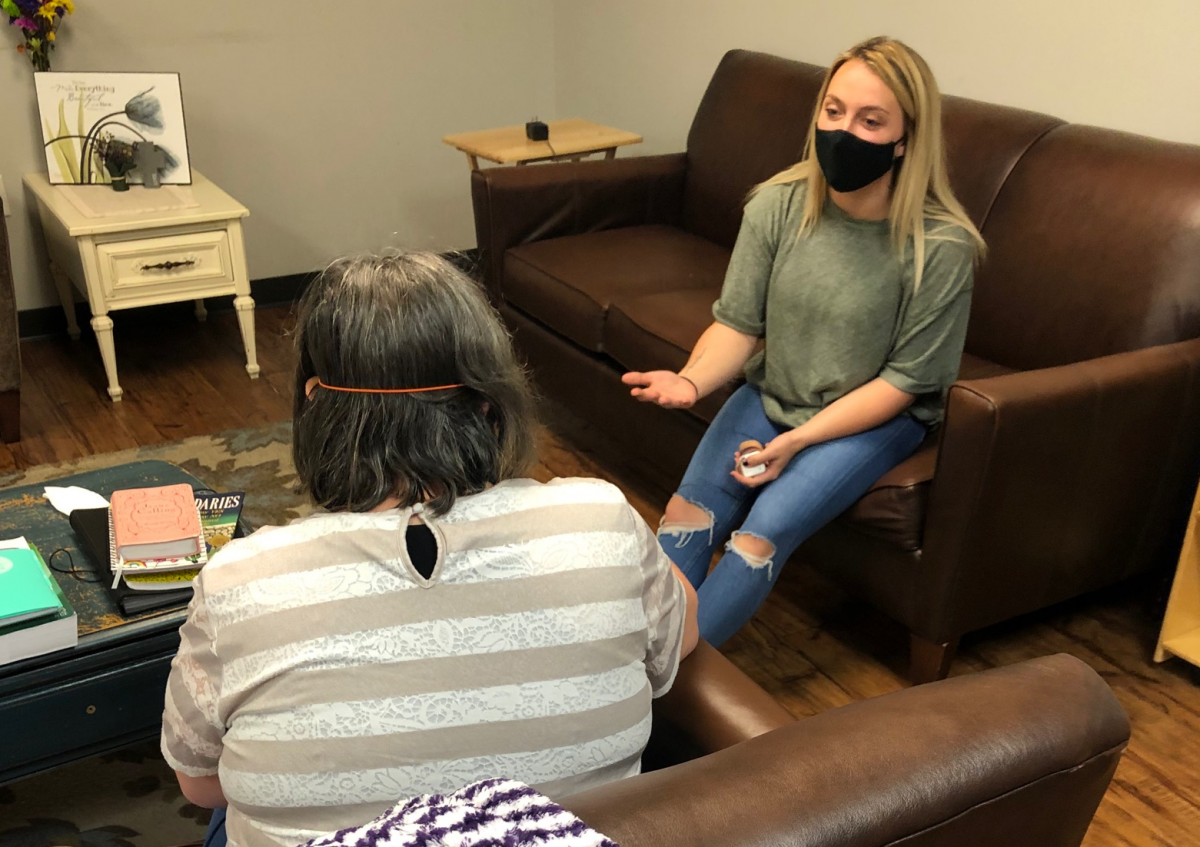 My favorite part of the job is the transformation that happens in our shelter residents. I get to see firsthand where they came from and see where they end up and I absolutely love it! I feel so incredibly honored and grateful that God gave me the opportunity to be a part of this. I cannot wait to see what the future holds and watch God keep transforming lives!
What do you think you've gained from your experience working for Fellowship Missions?
From working here, I have gained a better understanding of homelessness as well as brokenness. I believe that most people have the stereotypical reaction and thought when they hear or see homelessness and it's so sad that people see it that way.
Anyone can become homeless at any time. It's just a situation that someone is in. It does not make them "gross", "mean", or "scary". They are all human beings looking to find purpose in times when they have been told they don't have one. Or they're looking to feel loved when they have been told they are not.
It all goes along with brokenness; it is not just found is someone who is going through homelessness. We all are broken people. The only way to find healing and peace in that brokenness is through Christ. I have seen it all firsthand and experienced it myself.
What has been your proudest moment while working for Fellowship Missions?
I honestly do not think that I could pinpoint a specific moment because there are just too many. I think the proudest moment for me is when I get to see people come to Christ. That is what we are here for! When I get to see it happen it just becomes a constant reminder of why I love doing what I do.
How do you enjoy spending your time when you aren't at work?
I love spending time with my family and friends as well as my boyfriend. My favorite thing that we all do together would be our game nights! It can be difficult though, because we all get very tired early in the evening so by the time we start playing games our minds are a little everywhere so nobody is focused on the game… let's just say it takes us a very long time to get through a game of Clue.
I also love having bonfires with everyone! It doesn't get to happen with my college friends as much since everyone has moved away, but when there is a very rare chance everyone is available, we set a night for a good bonfire.
If you could learn how to do anything, what would it be?
I would love to learn how to play the guitar! I think it would be so much fun and such a calming but entertaining thing to be able to do! My brother knows how to play, so whenever he gets it out I will usually ask to play it and my go to song is "Smelly Cat" from the TV show Friends (I'm getting better at it!).
If you could have dinner with any fictional character, who would it be and why?
This question is definitely tricky because I know what I want to say but it is not just one character… but I am going to share anyway! I would love nothing more than to have dinner with Ross, Rachel, Joey, Phoebe, Chandler, and Monica from the TV show Friends.
I mean who wouldn't? I have been in love with this show for the longest time. I specifically would want to have Thanksgiving dinner with them so I can try all of Monica's homemade food as well as the trifle that Rachel made!
What is your favorite place to be?
My favorite place to be is to be at home… I am a homebody at heart. During the fall, my favorite place to be is outside on our back deck! I love sitting outside during the fall when there is a slight breeze while I sip hot caramel apple cider.
Thank you for taking the time to learn a little bit more about Brooke and the role she plays at Fellowship Missions as we continue to restore lives and renew hope.
Looking for ways to help Fellowship Missions?
We can't do this without you, we need your prayer support, financial support, and physical donations. Click below for more information!