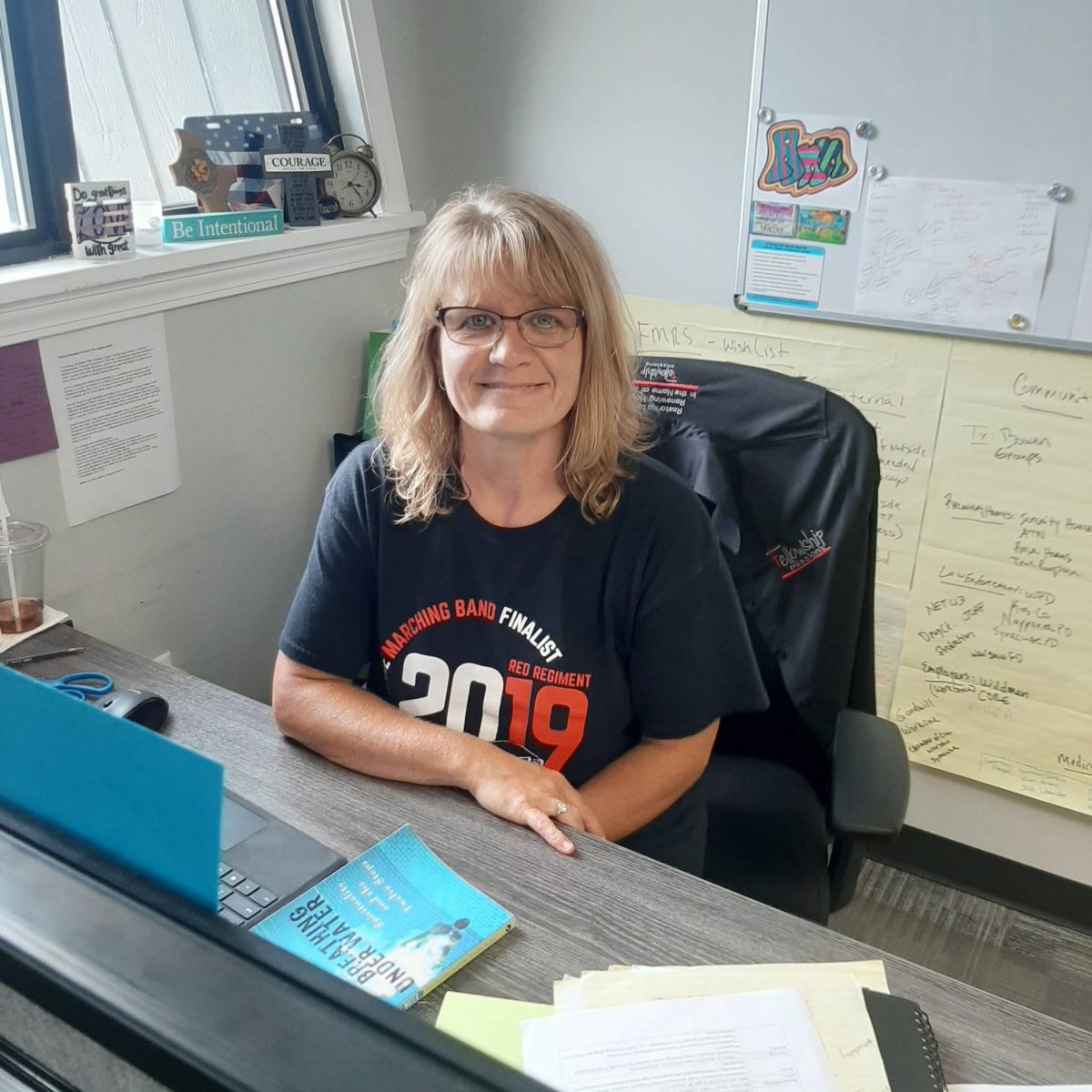 We are so thankful for our dedicated staff members at Fellowship Missions. One of the ways we show our appreciation is to occasionally feature them here on our blog.
Today we're shining the spotlight on Ann Hasse, the Recovery Services Director at Fellowship Missions. Ann has been working for Fellowship Missions since April, 2020.
We hope you enjoy our interview with Ann!
What does a typical day look like for you as an employee of Fellowship Missions?
Each day feels different. As I work with the Fellowship Missions Addiction Recovery Hub, I get to serve residents within the shelter by facilitating Recovery Community Groups.
We created these groups to help our residents who have struggled with addiction. My motto has always been that "healing happens in community". I love that I get to be part of creating a space for each of our residents so they can have that sense of healing.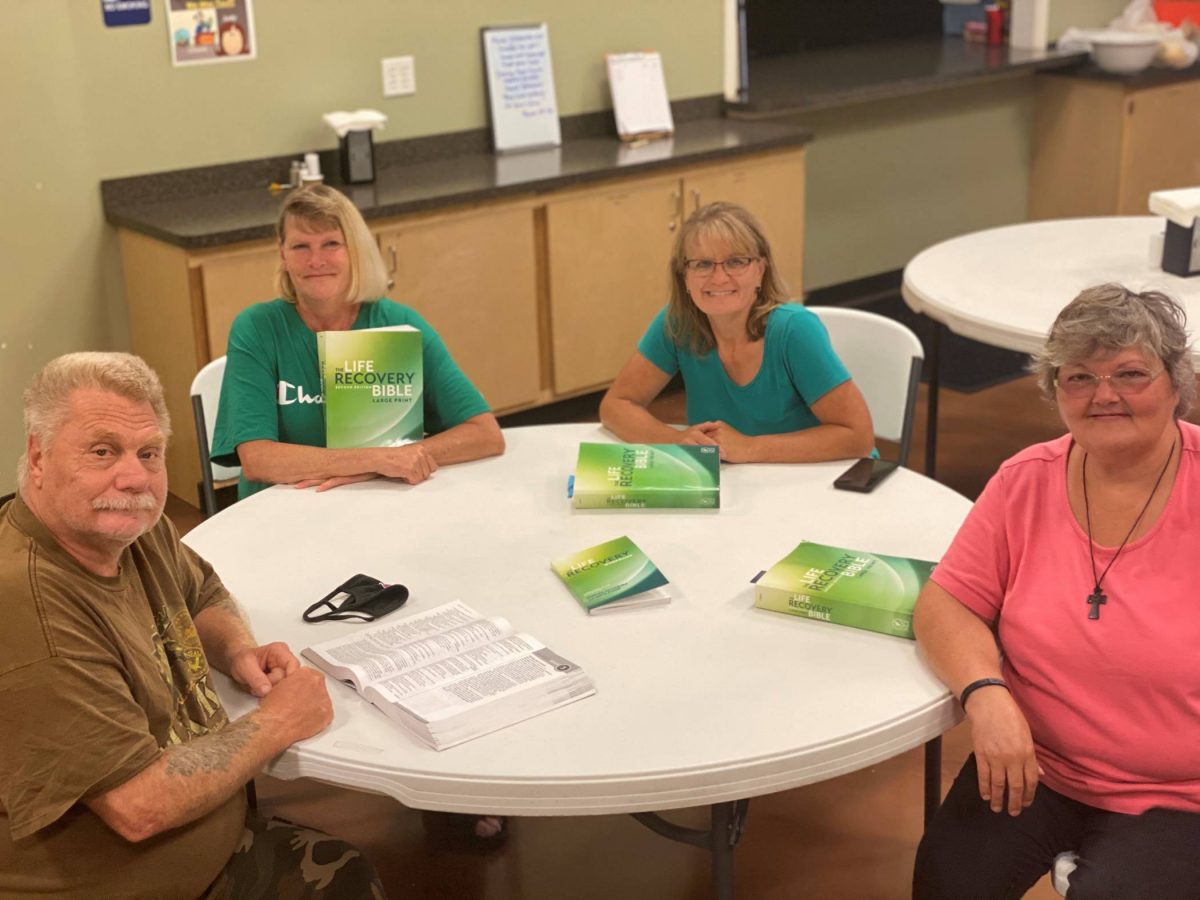 Outside of the Fellowship Missions building itself, my role allows me to work with people in the broader Kosciusko County community. Through our hotline I get to work with those who may be struggling with addiction and need someone to support them in finding the right resources.
I also get to come alongside family members and friends and support them as they learn how best to help their loved ones who are struggling. I also get to collaborate with a variety of community organizations, as we've made it our mission to work alongside our community partners.
Our goal is to make sure our community has services everyone needs to find renewal and restoration on their recovery journey.
What made you want to work for Fellowship Missions?
I had been at many community events over the years and watched how well the staff members at Fellowship Missions worked together. There was something special here and God began to stir my own heart.
I began to reflect on my own career and knew that my time in the treatment world as a counselor was going to be shifted by God in some way, though I was unsure at the time how it would happen.
I began working alongside Eric and the team as they began developing plans for Fellowship Missions Recovery Services (now known as our Addiction Recovery Hub) and was excited for the resource to be in the community.
As a counselor, I knew it was a much-needed resource. Little did I know that through an unexpected series of events, God would present me with the opportunity to work for Fellowship Missions as a staff member. And as they say…the rest is history!
What is your favorite thing about your job?
I love everything about this place and what I get to do. It really is not a "job" to me, but something that God has allowed me to be part of as I witness real transformation in the lives we serve and in our community.
I love my co-workers, they are an amazing team that lifts each other up and wants to see each other grow and it is awesome to be part of that. Our shelter residents are amazing and it has been incredible getting to know them and form relationships with them that will last for a long time.
And probably last, but not least at all, I feel that God is honored and His plans and purposes are first, and this reflects in everything we do both within Fellowship Missions at the shelter and throughout our community.
What do you think you've gained from working for Fellowship Missions?
I'm not sure I can say it's been just one thing! Interestingly, on my first day the decision was being made to move most of our residents to Camp Crosley to better serve them through the stay at home orders during the early stages of the COVID-19 lockdown.
That was an interesting few months, but I am so thankful because God was really beginning to do a work in me. He was beginning to show me what grace looked like and how we can start over and do the impossible with Him.
I also felt blessed in the sense that through that "out of the norm" experience, I got to know our residents and staff on a different level than I would have had the job started in a typical way.
When you go through transition and shifting in a time of crisis, you learn so much about yourself and others. Relationship bonds are often formed in pretty special ways.
I also came to realize I was coming in during Fellowship Missions' 10th anniversary year and was able to hear so much about the history and founding vision. God has done some incredible work in and through everyone who has walked through the doors, both residents and staff.
This was really amazing as I also knew that being at Camp Crosley would mean a time for all of us to reflect and it would give our staff time to seek where God was leading Fellowship Missions for the next 10 years! It was like we all were starting a new chapter together.
What has been your proudest moment while working for Fellowship Missions?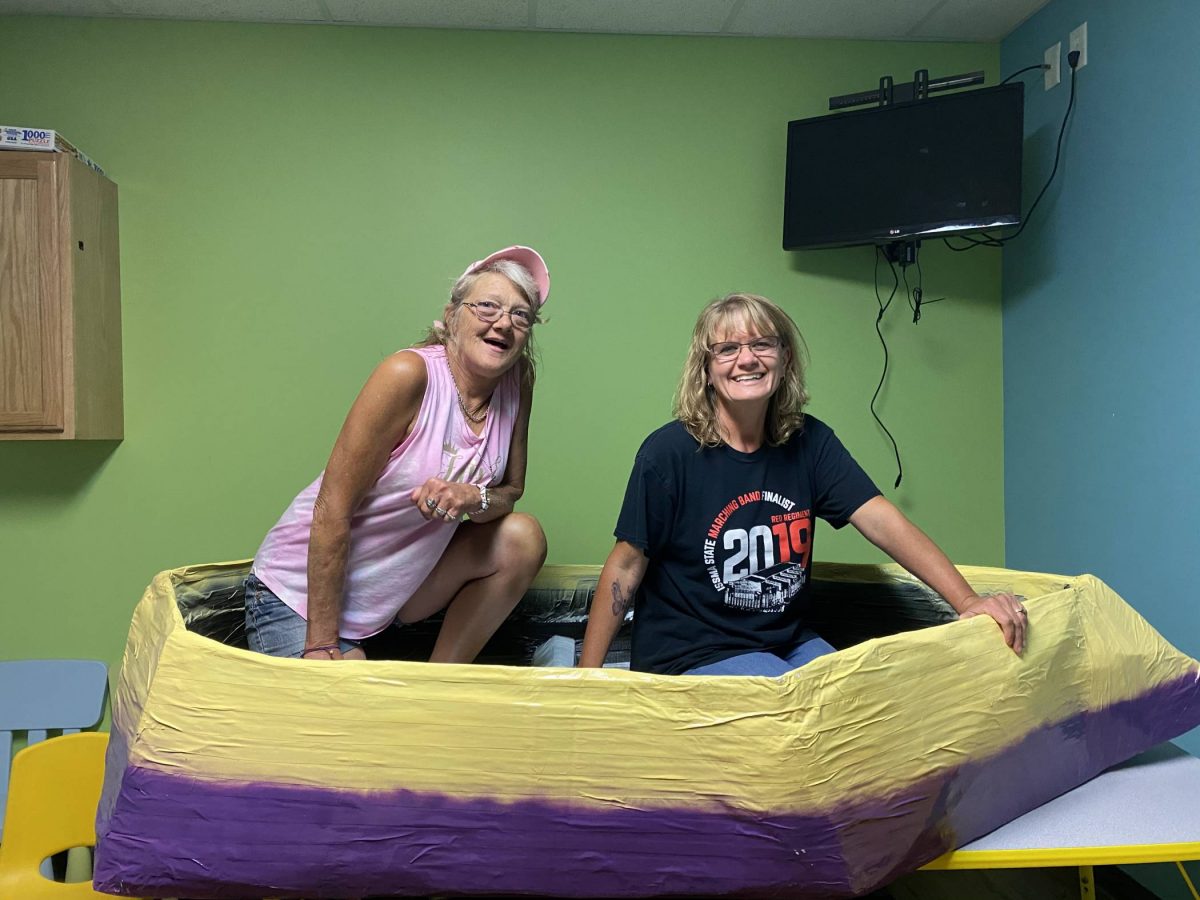 This one is tricky because I don't feel I've been here long enough to really have a proudest moment yet!
Of course I could say my first response would be a very recent and fun one, which was finishing first in our division with our resident, Kathy, at the Cardboard Boat Regatta during Canal Days in Winona Lake!
However, if I really take time to reflect, I can say I have been proud that we all made it through crazy transitions with the COVID pandemic and have come out stronger and have learned so much about ourselves and each other.
We haven't by any means gotten it right every time, but we proved to ourselves and each other that we could pull together and get through anything!
I also would say that watching our residents walk through the past few months has shown me that no matter where we are on our walk, we can choose to thrive and our residents have chosen that every single day which inspires me so much.
How do you enjoy spending your time when you aren't working?
Spending time with family is always a fun time for me when I'm not at work. We are a loud and chaotic bunch, but it is always good just to kick back and enjoy the chaos!
I also love football in the fall, so watching the NW Panthers on Fridays and the Irish on Saturdays is always a fun time.
And of course, what probably has become my favorite thing ever, my daughter joined Winter Color Guard her freshman year, so I love watching her perform with the Marching Band on Friday nights at half-time and at Saturday competitions through the fall and winter.
If you could learn to do anything, what would it be?
I have always wanted to play piano, but my non-musical talent became very apparent way back in 6th grade. But I have gotten to watch my daughter and nephews learn and they make it look effortless, so I have really enjoyed just living vicariously through them and listening to them put together beautiful melodies!
If you could have dinner with any fictional character, who would it be and why?
It actually would be two! I would want to have dinner with Groot and Rocket from Guardians of the Galaxy. Guardians is one of my all-time favorite movies and let's just face it…those two are just so dang lovable and quirky and they get what true friendship is all about!
Where is your favorite place to be?
Outside of being with my crazy family and at the football fields, it would have to be spending time by the water or in the countryside watching a sunrise or sunset.
I am blessed that my drive to my first home is right through the middle of Amish country and my second home at Fellowship Missions is surrounded by lakes!
Looking For Ways To Help Fellowship Missions?
We can't do this without you, we need your prayer support, financial support, and physical donations. Click below for more information!